SDVI, the leading platform provider for cloud-native media supply chains, today announced that Nahuel Villegas has joined the company as vice president of sales for Latin America. In this new role at SDVI, Villegas will lead the company's expansion into the region and pursue its long-term initiative to bring significant industry transformation to media companies in Latin America that need to deliver more content to more customers across a broader range of platforms.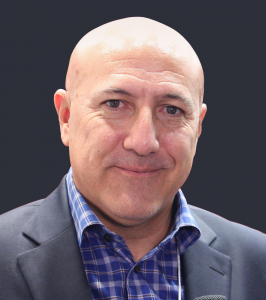 "We are delighted to welcome Nahuel to SDVI and this new leadership role serving the Latin America market," said Larry Kaplan, CEO at SDVI. "We see growing demand for cloud-based supply chains from large Latin American media companies, and Nahuel brings a wealth of relevant experience, relationships, and regional market knowledge that will enable SDVI to identify new customers in the region and deliver the right solutions for their complex operational and technology problems."
Villegas has more than 25 years of experience bringing transformative technologies to market and finding ways to connect customer needs with the best solutions to address those needs. Over his career, Villegas has led sales efforts for leading M&E technology companies, including Grass Valley, Imagine Communications, Harris Broadcast, and Lucent Technologies. He has been instrumental in developing and implementing go-to-market strategies that generated customer and revenue growth in the territories, including Latin America, for which he has been responsible.
"SDVI pioneered the concept of the modern media supply chain, enabling media companies to dramatically improve their operational efficiency, gain unprecedented agility, and realize greater intelligence about their operations," said Villegas. "I look forward to bringing the SDVI value proposition to customers in Latin America and helping them transform their media supply chains."