Metadata-Assisted Content QC and Compliance
Presented either as a panel in Adobe® Premiere Pro® or in a Rally Gateway with Accurate.Video Validate, Rally Access combines content and metadata on the timeline, guiding users to exactly the right moment and track where content requires their attention.
Work smarter and faster to focus on the task at hand.
Rally Access helps operators work smarter, faster – better – by linking automated supply chain functions and the metadata they produce to the manual tasks they require.
Your tools where you
need them
Focus your attention
only where required
Manage by exception –
be more productive.
Rally Access in Action
Operators work smarter, using time-based metadata (TBMD) from automated QC or AI/ML analysis to jump instantly to only those parts of a media file that need attention. No more time wasted reviewing unnecessary content. With Rally Access, what used to take hours gets done in minutes.

SDVI and AWS technology allows us the flexibility and scalability to create new linear and direct-to-consumer products exponentially faster than we could in the past.
Simon Farnsworth
Discovery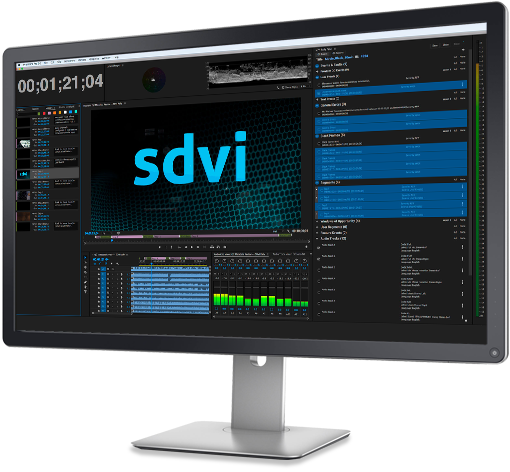 Rally Access panel for Adobe Premiere Pro
The Rally Access panel for Adobe Premiere Pro makes all your workorders available directly inside Adobe Premiere Pro. Click on a workorder and Access automatically compiles all media and metadata necessary for the task, placing them on the timeline and allowing you to get to work immediately. The Rally Access panel streamlines tasks from manual QC and compliance review to compliance editing and craft edit sessions. All new metadata, edits, and effects are synced directly back to Rally. Through integration with Adobe Media Encoder, your new version can be rendered automatically without having to leave your supply chain, while retaining the original content and all project metadata.
​
With the Rally Access panel for Adobe Premiere Pro, operators and editors can work in a familiar environment, more efficiently, and with the full functionality of Adobe Premiere Pro, including all format, audio and subtitle support. Work locally or in the cloud, with proxy or high-res media, without changing your normal workflow.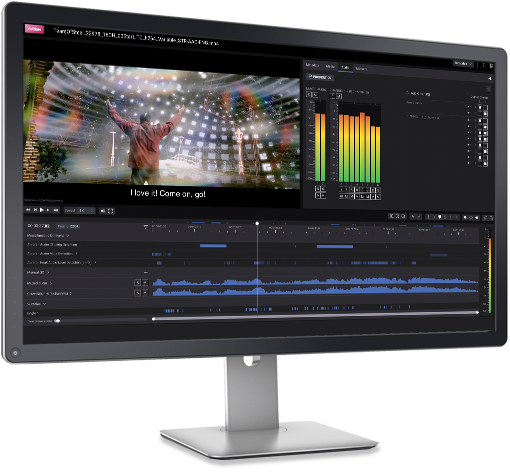 Rally Access with Accurate.Video Validate
Prefer the flexibility of working in a web browser? Utilizing a Rally Gateway portal, Rally Access allows operators to select tasks and open them using integrated Accurate.Video Validate — without ever leaving the browser. All segment, QC, and ML metadata are presented in an interface that is easy to understand and operate. Validate all incoming metadata and add additional metadata as needed to complete the task at hand. Work on proxy media, including additional audio and subtitles from within the browser. Once the workorder is completed in Accurate.Video Validate, Rally allows the content to continue seamlessly through the supply chain, validating the metadata produced in the session and intelligently deciding the next steps necessary to complete the process.
Read more about streamlining QC workflows with Accurate.Video Validate in this blog post.
The Rally Platform supports multiple player and edit applications. This table highlights the feature differences between the available options.
Rally
Player
Accurate
Player
Accurate.Video
Validate
Adobe Premiere
Pro Panel
Frame accurate proxy playback
Hotkey support, offspeed playback
Timecode display
Workorder support
Audio channel selection
Discrete audio file support
Discrete subtitle file support
Audio VU-metering
Manual markers and segmentation
Timeline view
QC and compliance review
Custom status for workorder result
TBMD import and export
HighRes and Dolby support
Multiple, customisable report output
Individual TBMD permission
Edit and EDL support
Auto render in the cloud
Learn More about Rally Access