SDVI Rally
Media Supply Chain Management Platform
Why build a traditional system for preparing media, with fixed capacity and limited applications, when SDVI Rally can build one for you on demand?
Focus on the customer experience
– not on your infrastructure.
In today's highly competitive and dynamic media industry, traditional, on-premises supply chain infrastructure simply cannot deliver the agility and efficiency you need to successfully respond to market demand. Without a cohesive, comprehensive management platform, it can be difficult to troubleshoot issues, identify opportunities for optimization, or have system-wide visibility.
Rally is the first solution that brings together all the disparate tools and infrastructure needed to prepare content for distribution, enabling supply chain operators to manage the whole "system" rather than a collection of parts. With Rally, you can deliver a superior consumer experience by making your media supply chain more agile to respond to market dynamics, more efficient to optimize resource utilization, and more intelligent to make faster, better decisions.
Rally managed supply chains can be deployed on premises and in the public cloud, enabling you to scale seamlessly and access best-of-breed applications with on-demand pricing.
Access to the Rally platform, and to all content, is controlled by user rights available through SSO security. All content can be secured with encryption across the supply chain to keep it safe from bad actors.
The power of the platform
Rally orchestrates all supply chain actions, including the activation and deployment of third-party vendors. With Rally, you can do more than just manage assets—you can also manage the effort and resources required to prepare those assets for wherever they need to go.
Capitalize on new revenue opportunities faster
Modify existing supply chains or spin up new services quickly with automated provisioning
Scale up (or down) on demand
Rapidly access market-leading application services with consumption-based pricing
Optimize operator efficiency and infrastructure utilization
Automate deployment and control of resources and applications based on pre-defined rules
Automate exception handling to minimize manual intervention
Pay as you go or use existing capitalized licenses—or both
Optimize resources and applications based on the ratio of cost to content value, budget, and delivery priority
Gain enterprise visibility of the end-to-end supply chain
Get up-to-the-minute information about the status of all running supply chains
Immediately alert operators of any irregular status changes
Present per-unit information on resources and costs for every job
Enable accurate, granular forecasting with predictable costs for budgeting
Looking for a way to fast-track your deployment of the Rally platform?
Introducing the Supply Chain Accelerator
Accelerate the migration of your media supply chain into the cloud and give operators a single pane of glass for managing media operations with a solution that combines two powerful complementary platforms from SDVI and TMT Insights.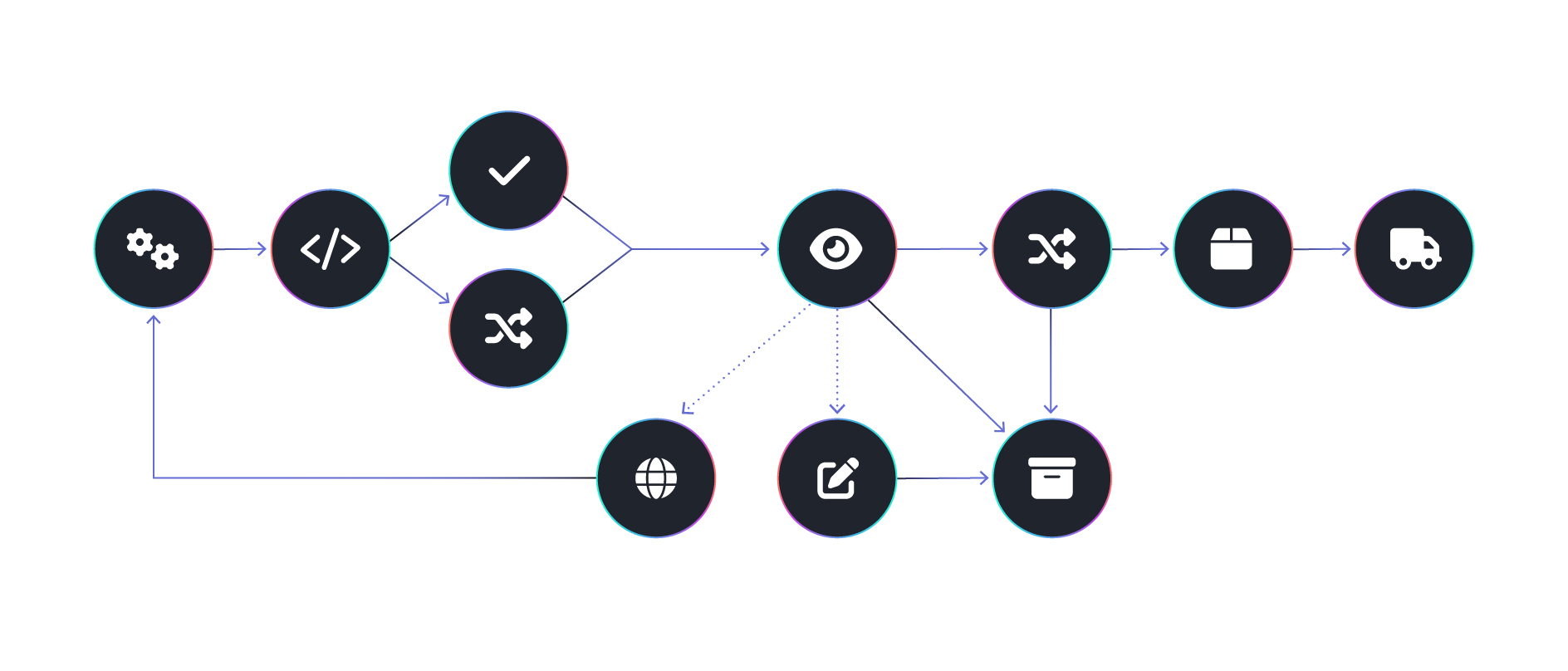 SDVI technology allows us the flexibility and scalability to create new linear and direct-to-consumer products exponentially faster than we could in the past.
Simon Farnsworth
Discovery