Media Supply Chain Transformation is Your Competitive Advantage
Providing agility, efficiency, and intelligence through a cloud-native media supply chain optimization platform.
Optimize Your Media Operations
Agility
Respond to new revenue opportunities faster with a secure, elastic infrastructure that automatically scales to meet changes in demand.
Efficiency
Right-size your workloads and reduce costs by assigning resources appropriate to the value of the content.
Intelligence
Assess the status and cost of every project, model the value of any new deal, and gain transparency with predictable per-minute billing.
Optimizing from Ingest to Distribution
SDVI Rally is supply chain optimization robust enough for the most demanding media environments, yet flexible enough for companies of all sizes.
Streamline content receipt and validation through smart automation.
Rally automatically receives and analyzes content for compliance and cleanliness, registers, extracts metadata, and accepts or rejects it, informing both the content producer and your operators of the status.
Access the broadest selection of industry-standard tools.
Using presets and profiles you define, content is routed automatically through the most appropriate video transform, QC, and ML applications for the job, all available elastically and on a consumption basis.
Create output content packages for each platform and territory.
Create versions and manage compliance and promo editing using time-based metadata, proxies, and workorders. Manual operator tasks integrated into automated supply chains.
Manage and control all work required for multi-platform delivery.
Create template-driven supply chains to transcode, wrap, package, and deliver your content and metadata for any platform.
Agile supply chain infrastructure enables leading media companies to innovate around their customer experience.
SDVI Rally Delivers Business Agility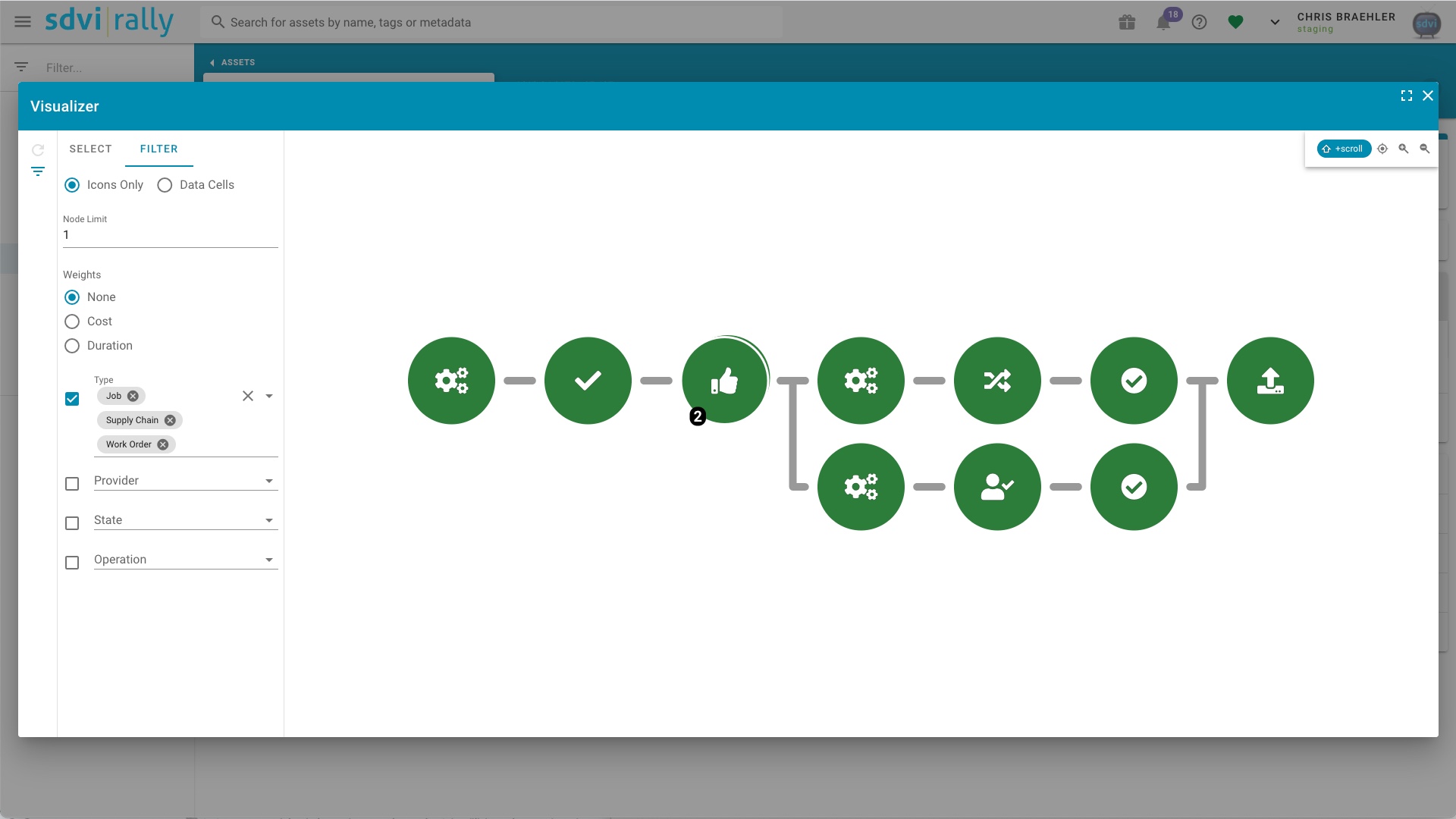 Build supply chains based on technical, operational, and financial parameters, and automatically apply to all applicable content.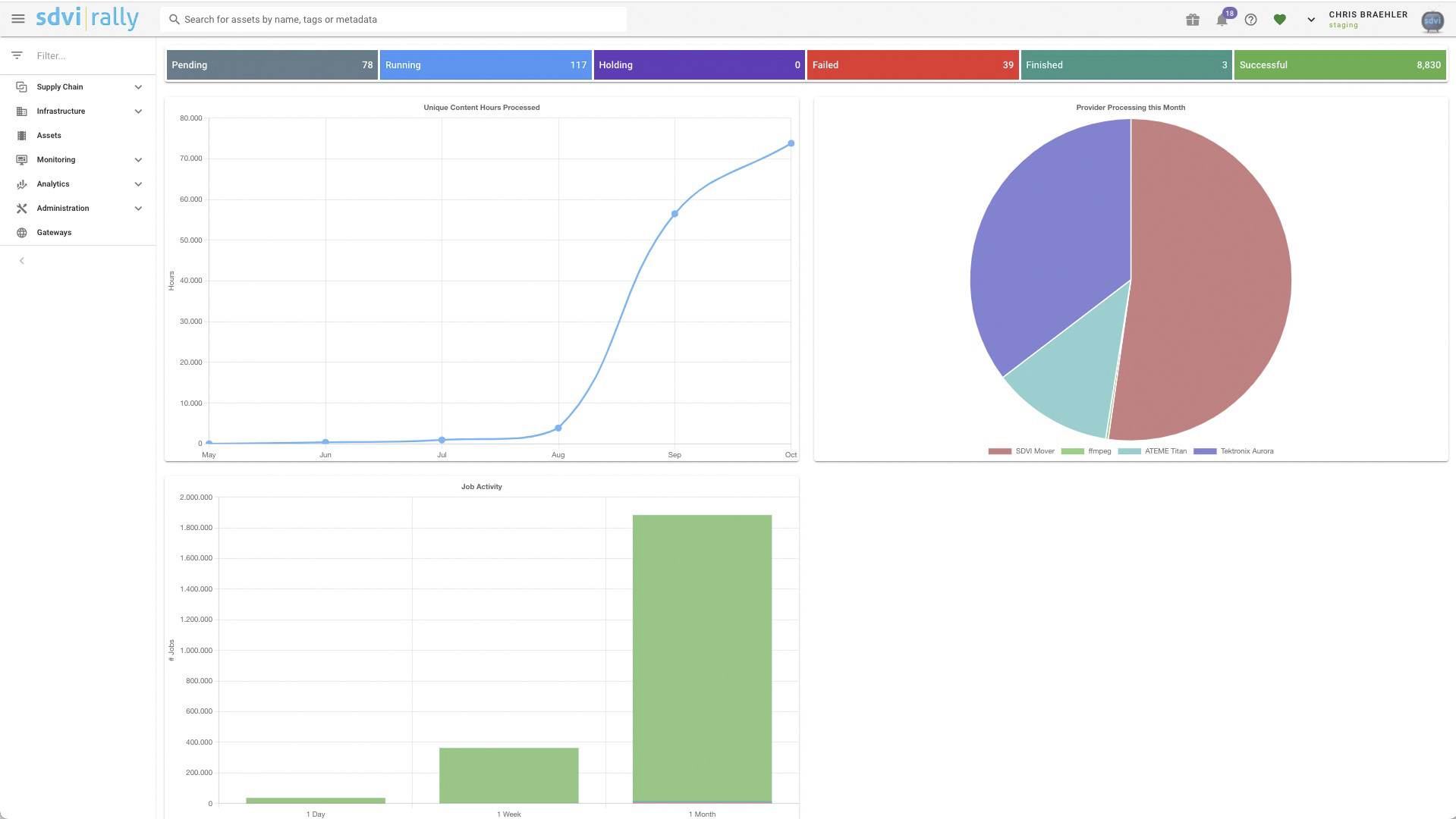 SDVI Rally automatically deploys all the infrastructure and applications needed to create and operate a dynamic, responsive media supply chain.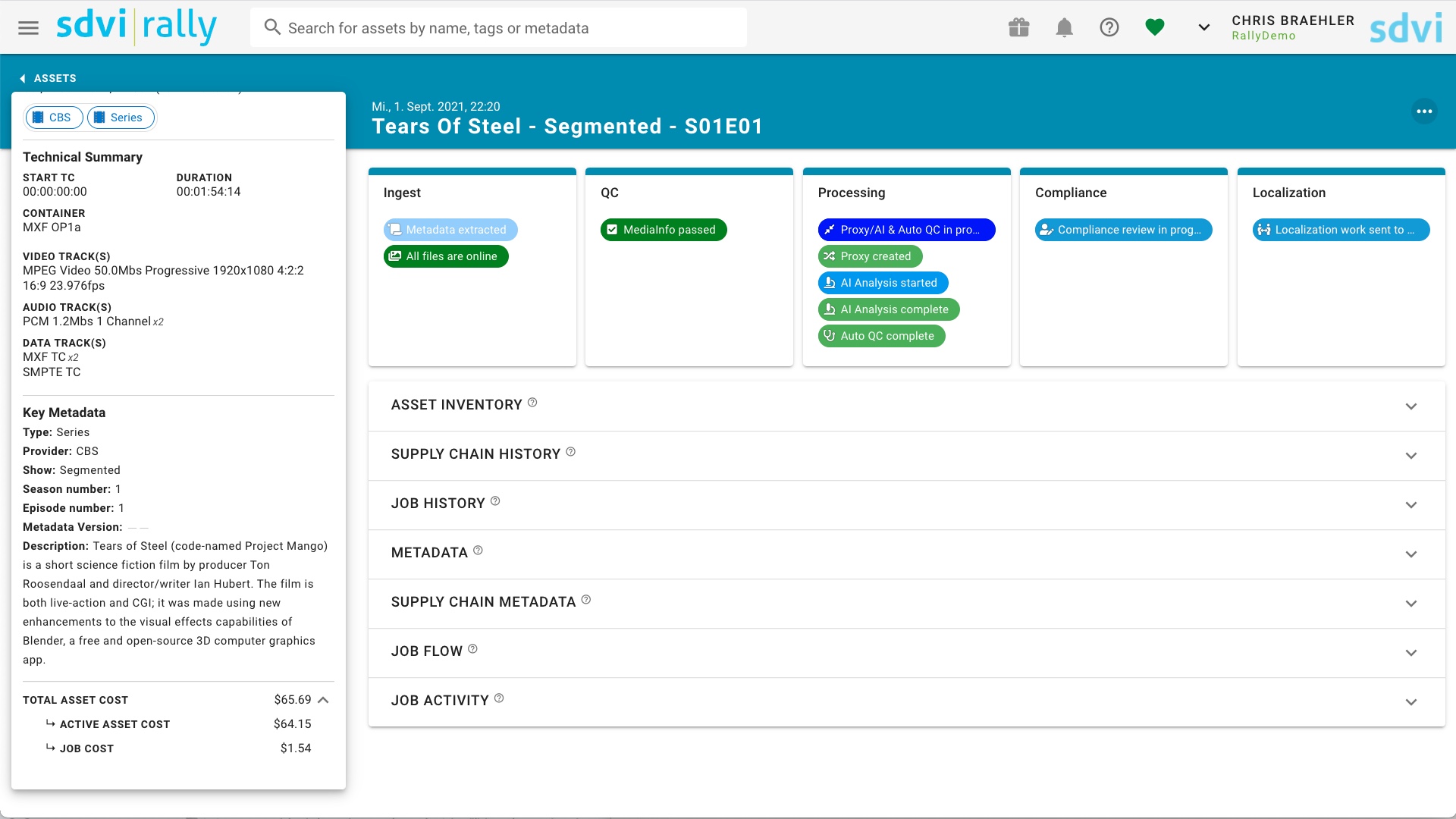 Track and predict unit-level costs to understand alternatives prior to deployment of new projects.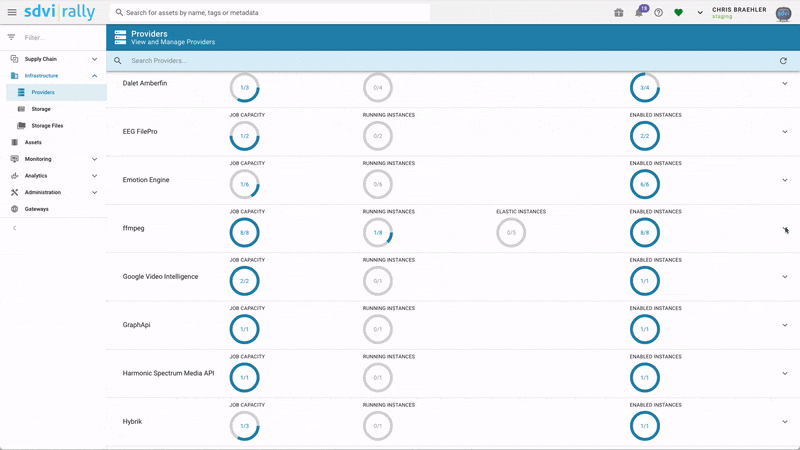 Application services are available on demand as required by the supply chain, with commercial flexibility using both opex and capex models.
Media Supply Chain Insights