Supply Chain Solutions
While most companies begin by migrating a single use case, magic happens when you begin to optimize them in relation to one another.
Content Receipt
Rally streamlines the content receipt supply chain to increase content throughput while simultaneously reducing media handling costs by applying automated content verification, intelligent content routing, and metadata-driven efficiencies that removes wasted processing and focuses manual operations on only the content that requires manual review.
Content Normalization
For media companies struggling to manage an ever-growing content repository filled with content and metadata in multiple different formats from multiple different sources, the Rally media supply chain platform enables the efficient and intelligent processing of content and metadata into a normalized format using the right tool for every job, all available on demand.
Content Logging
Rally captures a wide range of metadata – from object labels to automated QC data and transcriptions – and uses that metadata to streamline the work of operators. Using time-based metadata, operators quickly navigate to and review problematic events, adjust the handles on each event, and add their own manual events for compliance, QC and correction.
Content Localization
Rally gives you on-demand access to best-of-breed tools for subtitle and caption insertion, extraction and conversion, and multi-language handling. Create an inventory of content and programmatically create output versions and automatically assemble a master video on demand for each platform and territory.
Content Modification
Rally automates repetitive tasks, leaving more time for higher-value human tasks, resulting in much higher throughput. Rally enables operators to make edit decisions, moving content forward in the workflow for further review, approvals or distribution.  With Rally Access, operators perform work orders directly in Adobe Premiere, allowing them to review and modify content and metadata, and execute decisions on content stored safely in the cloud.
Content Archiving
Rally provides storage management rules that allow content to automatically migrate between storage tiers, 'sinking' into deeper tiers or lifted to more available tiers as needed for processing or delivery. Rally also enables content to be automatically enriched using the leading AI and ML tools for future discovery and monetization.
Content Distribution
Rally provides access to the tools and infrastructure you need to transform, transcode, wrap and package your content for any delivery platform.  Adding a new delivery partner? Just add another output to your supply chain. Rally Gateway is the portal to manage, monitor and control all the work required for multi-platform delivery.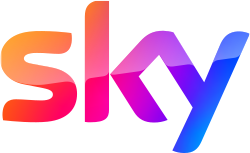 If you want to get up and running quickly across multiple regions, then Rally is the ideal platform.
Steve Hale
Sky Deutschland