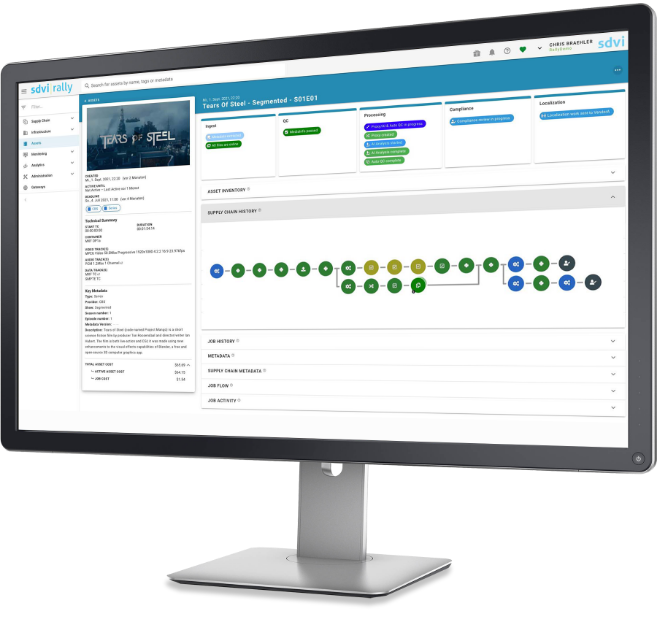 Turn your media supply chain
into your competitive advantage
The Rally media supply chain management platform is the first, and only, platform to address the challenges of provisioning and managing infrastructure, activating software tools on demand, capturing and reporting unit-level cost and time information, integrating machine and manual tasks together, and providing a single-pane-of-glass for monitoring the complete end-to-end media supply chain.
Responsive
infrastructure that lets
you move faster
Empower operators
to work more
efficiently
Enterprise-level
visibility to make better
decisions
Rally Core in action
The Rally media supply chain management platform gives engineers and developers a single environment for building, operating, and optimizing their media supply chains. Rally deploys all the infrastructure needed for every supply chain task, and adapts automatically to changes in demand, ensuring optimal supply chain performance and resource utilization.
Integrating Your Operations
into Your Supply Chain
Optimize your operations by linking automated supply chain functions with manual workorders using customized interfaces that expose the most relevant information needed for the job at hand.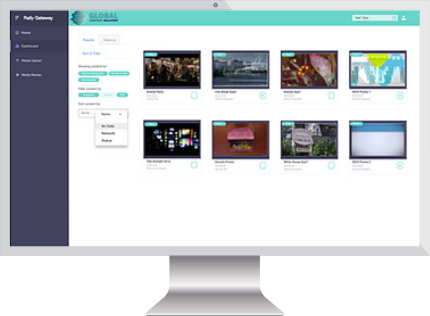 Rally Gateway
Customizable supply chain portals
Make the interactions that operators need to have with their supply chains more relevant and efficient by enabling the fast deployment of customized portals tailored to specific users.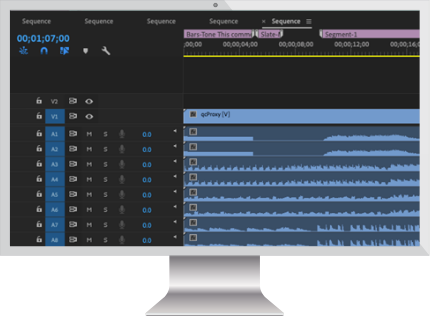 Rally Access
Metadata-assisted content QC and compliance
Help operators work smarter and faster by linking automated supply chain functions and the metadata they produce to operator-centric workorders.
Learn More about Rally Core