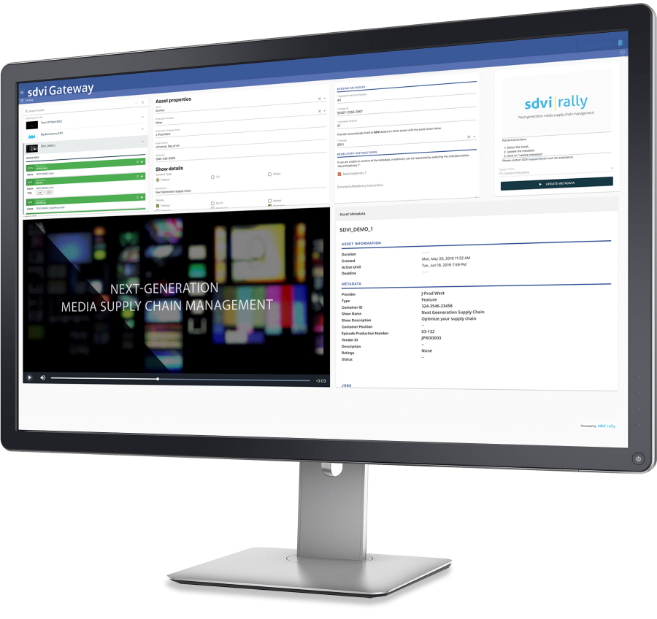 Enable efficient, relevant
supply chain experiences.
Many users within supply chain operations only need to see information related to their specific jobs. Any information that is not relevant to their job is either a distraction or a burden. With Rally Gateway, media companies can quickly build custom portals for different types of users to interact with only the part of the supply chain that is relevant to them, enabling highly targeted interactions and exposing only what you want users to see.
Fast customization for
specific users
Simplified interactions
with only relevant
information
Efficient task
management for
manual processes
How it works
The Rally Gateway widget framework enables supply chain managers to quickly build or modify custom interfaces for operators or third-party partners without modifying any underlying code.
The deployment of the Rally Gateway has allowed us to provide a solution to a business ask for cloud storage management tools in weeks instead of months.
Don Jarvis
Senior Vice President, Global Engineering and Technology
A+E Networks

Rally Gateway in action
The Rally media supply chain management platform gives engineers and managers a single environment for building, operating, and optimizing their media supply chains. Rally deploys all the infrastructure needed for every supply chain task, and adapts automatically to changes in demand, ensuring optimal supply chain performance and resource utilization.
Learn More about Rally Gateway