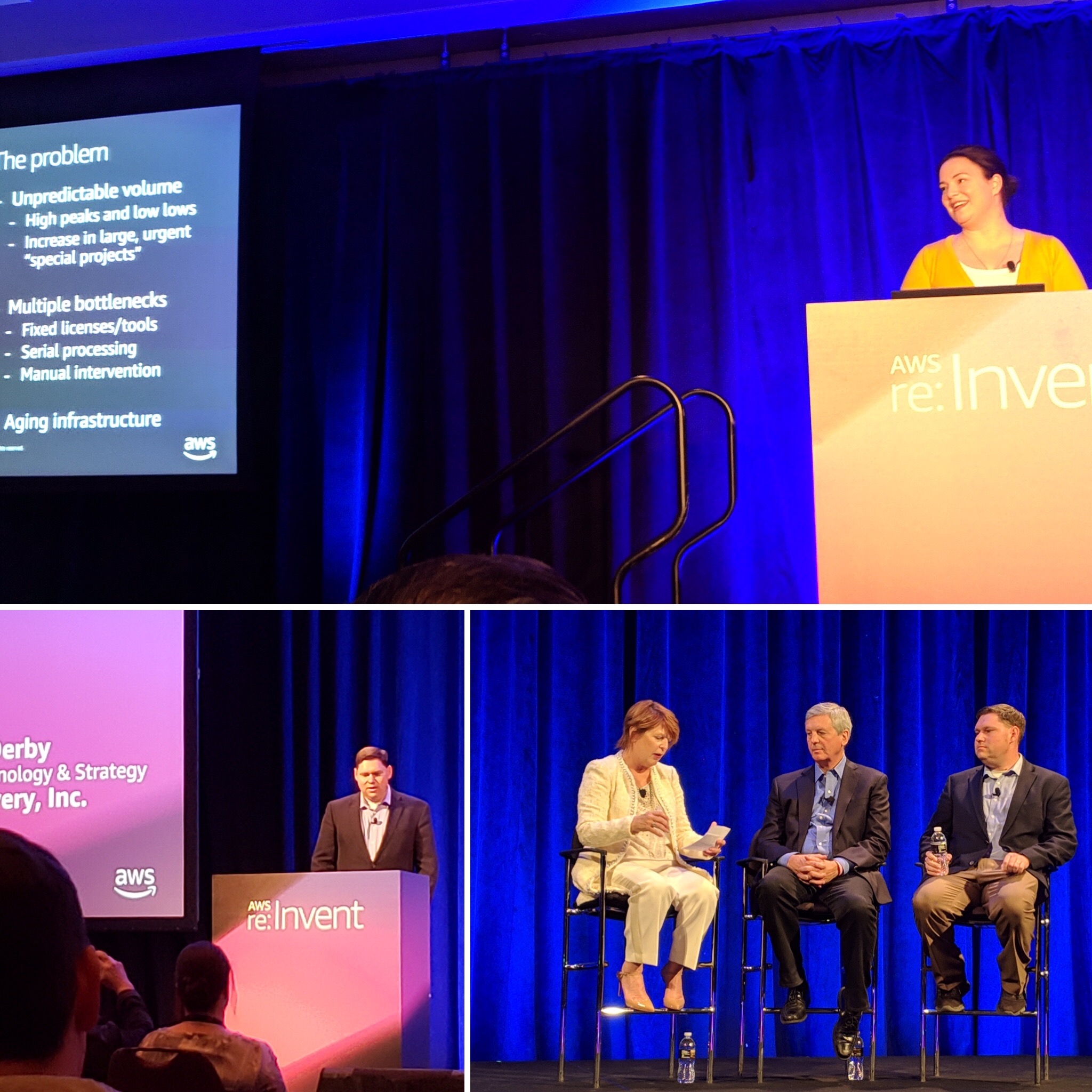 AWS re:Invent always offers important insights on the business challenges facing Media & Entertainment. This year it is clear that, industry-wide, the pressure is on all media businesses to do more – and do it with the same amount of resources. Change cannot wait: those who do not act know they're likely to get left behind. re:Invent is a place where you're guaranteed to meet forward-looking industry leaders proactively seeking cloud advancements and supply chain education as a solution to the "do more" problem.
While media companies proceed with caution when it comes to cloud migration, once they start down the path, many companies are now telling us that they're leveraging cloud-based operations much more than initially envisioned. And, on the flip side of that coin, they find themselves moving assets between cloud and on-prem architectures only sparingly.
Bigger and bigger chunks of the media supply chain are happening in the cloud, as companies like Discovery, FOX, and CBS articulated in their sessions. Those cloud-powered supply chains are allowing companies to do three important things:
automate their mundane tasks
focus teams on the specialized work that only humans can do
contain their operational scale to only what they need
Heading into 2019, the cloud efficiency story is truly compelling – not a promise, but a fully-fledged reality. As CBS' Glenn Oakley explained, "this requires tearing things back to the studs… while still living on the first floor." SDVI's critical role, then, is to help these media organizations develop a cloud approach to their media supply chains that is strategically sound, forward-thinking, and optimally effective from Day 1.
There were a few big announcements coming out of re:Invent that we think had broader industry implications for media companies, and AWS has provided a handy summary.
More than anything, we love the opportunity re:Invent affords us to catch up with our industry colleagues and find out what their challenges are, what creative solutions they're coming up with, and how we can contribute to those solutions. If we missed you at re:Invent, give us a shout so we can talk about new ways to accelerate your media supply chain.
#efficiency #ROI #reinvent #Fox #AWS #MediaSupplyChain #cloud #Discovery #CBS