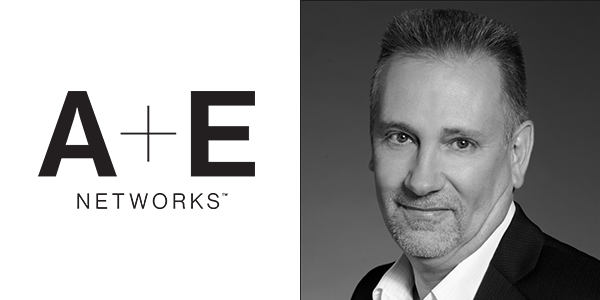 Don Jarvis, Senior Vice President Global Engineering and Technology at A+E Networks shares his insights on the business case for adopting cloud-based media supply chains, fundamentally "changing the model", and what it takes to get there.
How has the content delivery requirements changed over the past few years?
The fulfillment demand for non-linear (VOD, AVOD, SVOD etc.) outlets continues to increase dramatically for A+E Networks. We've grown from delivering 1,500 assets a year to our linear playout of A&E, History, Lifetime, LMN, FYI and Viceland to now distributing 150,000 packages a year to over 200 end points. As you can imagine, this has put a lot of stress on our on-prem facilities that were originally designed for consistently low-volume, high-touch workflows. We had to change the model.
How was the media supply chain model presented to leadership in order to obtain all required approvals?
The on-prem media factory was past due for a tech refresh. We put a budget together to do a brick-and-mortar buildout with a 5-year depreciation plan that would have resulted in approximately the same throughput capacity our current plant has. We then did a second budget for a cloud-based virtualized media supply chain with costs based on estimated volumes 5 years out. The totals for each, which included both CapEx and OpEx, were very close. The discerning factor was that the on-prem model is in a fixed location with a fixed capacity that would always have times of being either underutilized or oversubscribed. The virtualized model allows us always to be right-sized. The "renting" of a geographically agnostic factory and tools, which have the ability to scale up and down, only paying for what you consume, proves out to be a better model. This is especially true in the dynamic, fluid climate our industry is in today.
By virtualizing the media supply chain are you trying to solve a technical problem or a business problem?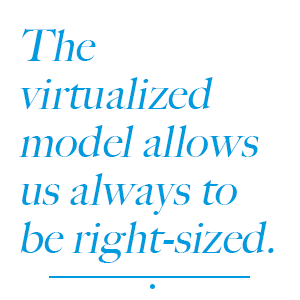 We are solving for an effectiveness problem. We had to find a solution that helps the same operational teams deliver ever-increasing volumes in shorter time frames to more end points with minimal "retooling" time whenever a new distribution package is needed.
Are the challenges technical, business, or cultural?
Installing a new technology that requires different operational practices into a facility refresh is going to result in challenges along the way.
Fundamentally, the engineering team need to evolve from the SDI/IP world to a software development one. We are no longer simply configuring purchased components into a comprehensive system. We are now actually creating those components in software. This requires a whole new set of disciplines that were foreign to our engineering team. Finding talent for this is challenging. We have a great nucleus under [A+E VP of Media Infrastructure] David Klee's direction, but we are looking to expand this team year-over-year.
The main business challenge is one of growth. New distribution deals are being added constantly, which is good for the A+E bottom line. However, in areas where fully virtualized media supply chain is not yet implemented, we're adding onto legacy systems and creating workarounds for fulfillment. This results in engineering having to support and update the on-prem environment while simultaneously designing and building the new virtualized one.
Culturally, most of the teams are eager for the change. They understand the vision because their requirements drove the design. But with any change comes uncertainty. What will my role be? What do I need to learn? You need to be transparent that roles will change – they have to in order to be more effective.
What does the media supply chain model mean to A+E? How does it impact your business?
Our industry is in a place where consumer consumption of our product is higher than ever before. We want all of our content available at the click of a button. The elastic and agile properties of the cloud model will allow us to fulfill bulk distribution at the lowest price point in the shortest time to market. It will allow us to pivot the supply chain quickly to deliver on any new business objectives.
How are you applying the cloud to your supply chain?
We have selected SDVI Rally as the platform upon which we are building Media Elevate, our media supply chain, in a public cloud. Media Elevate consists of several products which support a more efficient operation, from our Media Entry upload and delivery portal with automated processing, to Media Exit for media and metadata packaging and distribution. Media Elevate includes seven distinct products in all which will eventually touch each part of our supply chain.
We currently have 40,000+ media assets in cloud storage. In addition, all new A+E long form assets are processed into cloud storage as they are received.
Which areas of your operations did you prioritize for a migration to cloud supply chain? Why?
We elected to do Media Entry and Media Eval as the first two products within the Media Elevate portfolio. We thought it was foundational to begin the supply chain migration where content enters and is evaluated, before it proceeds to any type of processing. This would provide us with a golden master for all derivatives. Simultaneously, Rally Gateways were utilized to build out part of our Media Explore product, which provides a portal where operations teams can search and distribute properly formatted content residing in cloud storage.
Do you have any areas where you're utilizing hybrid cloud/on-prem in your operations?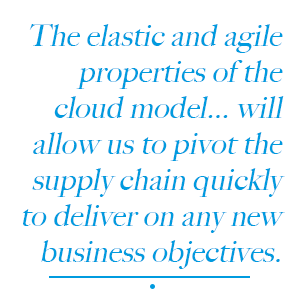 We are still building out Media Elevate to scale. Currently we are living in the hybrid world squeezing all we can out of our legacy on-prem systems and augmenting with cloud-based ones where possible. The largest initiative we have is the migration of our LTO data tape and videotape libraries. While all new content is being stored in the cloud, our older library content is being formatted to be distribution-ready, then archived in cloud storage. Once completed, A+E will have the option to process any request for program distribution through Media Elevate. My thinking is that, across the entire media supply chain, there will be some areas that are better suited for on-prem infrastructure for us, but we are the point where we now consider Media Elevate first before any technical investment.
Has your ability to respond to new business opportunities changed? If so, how?
This has provided some validation that the concept works, which, in turn, justified investments to accelerate the development and deployment of other portions of Media Elevate.
What are the next areas of your operations set for migration to cloud?
The Media Encode and Media Exit modules for transcoding and distributing program versions are next on our priority list. Following those will be Media Edit for format editing and eventually craft editing. Meta Exchange will be a continuous initiative as we expand the data exchange between our Corporate Enterprise and Production/Broadcast data systems.
Our vision is that Media Elevate will continually improve as it evolves and iterates to service the changing business needs of A+E.