SUNNYVALE, Calif. — Jan. 20, 2022 — SDVI, the leading platform provider for cloud-native media supply chains, today congratulates Hilary Roschke, vice president of strategic operations, for being named head of Americas and chair of board for Rise North America. In this new role for the Rise organization, Roschke will help build relationships and drive North American membership and program expansion.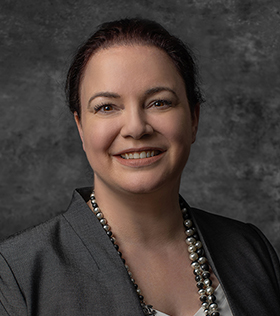 "We share in the commitment to bringing more diversity to our industry, and we can think of no one better than Hilary to help lead Rise's initiatives in North America," said Larry Kaplan, president and CEO of SDVI. "We are happy to see Hilary take on this additional role with the Rise North American chapter and will provide all the support she needs to help the organization expand its reach with women in our industry."
Rise is an award-winning global advocacy membership organization supporting gender diversity across the media technology sector. Their goal is to support the broadcast industry to create a diverse and gender-balanced workforce within the areas of engineering, technical operations, sales, marketing, and business. Key initiatives for the organization include hosting a broad range of events to educate and inspire attendees; delivering an award-winning mentoring program to provide one-to-one and small group support; exposing children to the technical opportunities in the broadcast, media, and entertainment industries through its Rise Up Academy; and recognizing the exceptional achievements of women across the broadcast technology sector with its annual Rise Awards.
"I'm thrilled to not only be a part of Rise, but to be asked to take on a leadership role to expand its North American presence," commented Roschke "I have a passion for mentoring, which aligns well with the goals of Rise, and I'm excited that SDVI supports my work with Rise and our shared goals for lifting up women in our industry."
More information on the Rise organization is available at https://risewib.com/.