An SDVI guest blog from Cinnafilm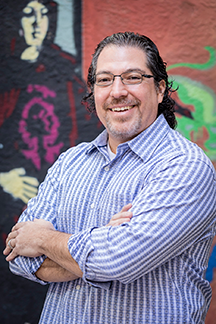 Read the case study:
Co-founding Cinnafilm over 13 years ago, I never thought at the outset of this endeavor we would have the flexibility and ability to deliver our technology to every corner of the world without having someone visit that corner. When we started, it was a matter of putting our software on some powerful workstations, and each facility would test our combined software/hardware solution. Success in our early years was had by deploying our technology in post-production facilities generating cinematic releases and word got out that it worked and worked very well. Since then, our technology has evolved to become the highest quality, most precise versioning platform ever created. That platform is called PixelStrings, and it's available on SDVI's Rally.
While transcoding is certainly a big portion of versioning, it's image processing inside the transcoder that can turn what was the "simple task of transcoding" into a powerful, full versioning solution with a wide range of capabilities:
Interlacing/deinterlacing
Telecine/inverse telecine
Legalizing video
Audio loudness correction
Standards conversions
Frame rate conversions
Multiple resolution generation
SDR-HDR interchange
All of the above workflow items can be invoked at the highest possible quality, while performing a transcode in the PixelStrings platform – this certainly is more than just a transcoder.
Using PixelStrings via the Rally media supply chain platform allows users to access our technology without any investment in hardware, purchase of full usage licenses, or going through the painstaking task of integrating everything on-site so it can be presented to the user community. The benefits of our software on Rally can be summed up in five words: scalability to immediately meet demand.
Cinnafilm's high-end image processing has historically required a reasonable investment in hardware and the software has been on the higher end of the cost spectrum – but it has ALWAYS been worth it! Back in the day, they used to call us "Lowry in a box" because the images our software-generated were of the same or higher quality than one of the most prolific names in post-production.
What Rally represents is the ability to leverage the same technology that was affectionately called "Lowry in a box" on a per-use basis (think "Lowry as a service"). No investment in hardware, no software updates, just access to the same software functionality that allowed users to replace an entire post-production facility with a single render.
By breaking the on-premises hardware paradigm, Rally is that opportunity for users to use the software, at whatever capacity they need, based on daily workload volumes, without heavy commitment. That is a massive switch from the 3-year hardware/software/data center forecast and projections the CTO made that may or may not have been accurate. The public cloud infrastructure Rally rides on scales into every corner of the globe, leveraging new regions as the business expands geographically, and it's only paid for when it is used. It is impossible for any CTO to forecast demand/supply with 100% accuracy. Rally is that 100% forecast-accurate virtual CTO that users can count on because they are always ready for the workload.
The proof is in the satisfaction and repeated success of many clients. One of our largest customers reprocessed their entire library for their streaming platform, creating the largest library of on-demand content in the world, all while maintaining their daily workload and even taking on new delivery streams due to a recent acquisition. I can't think of a better example of "scalability to immediately meet demand" than that.
—
Learn more about Cinnafilm PixelStrings.
Learn more about the SDVI Application Services Market.