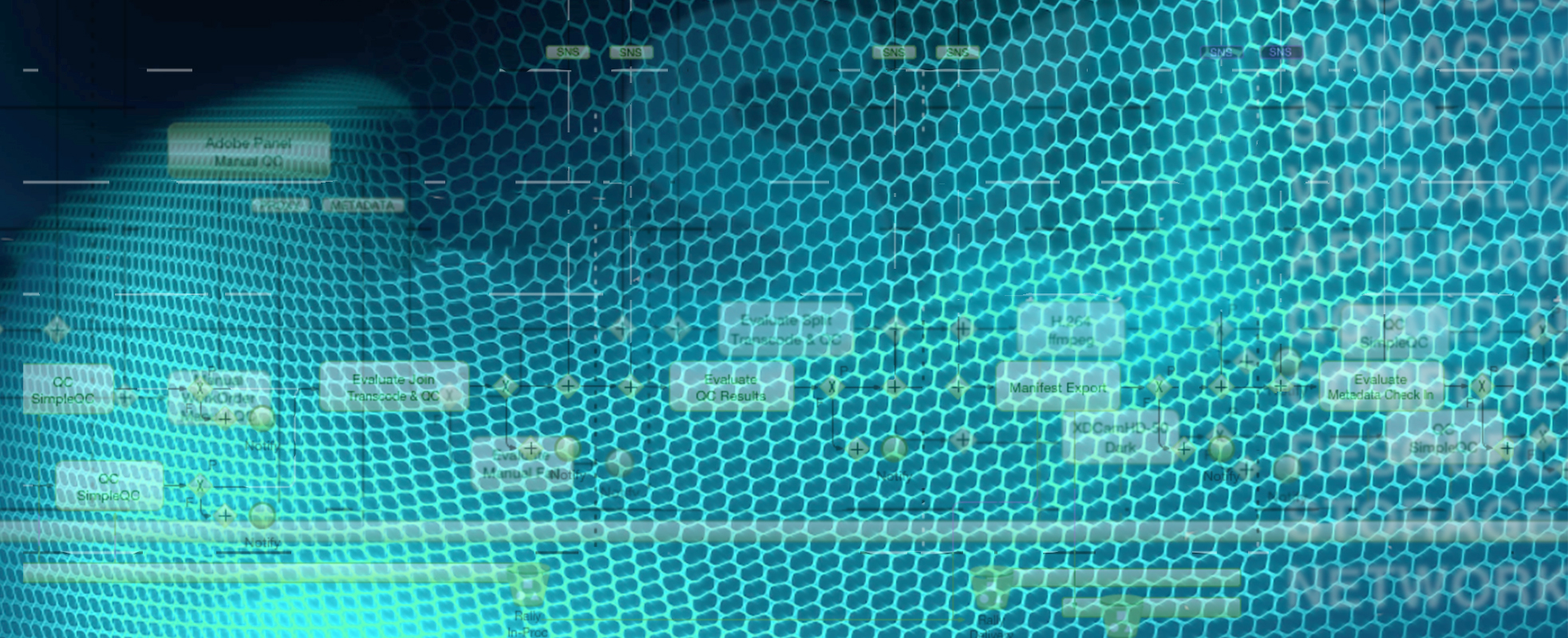 As any of you following SDVI can attest, we've been in stealth for some time. Thanks to everyone for your interest and support. Starting a company is hard, and the encouragement means everything. It's finally time to talk more publicly about our status and plans.
In November last year, SDVI entered into a special purchase agreement with a major U.S. network. Aspects of this innovative arrangement were new to our customer, and it required extraordinary efforts by the management team to get the deal done. We share a vision of a new approach to media facility management that capitalizes on virtualization and other technologies. These notions are the basis for a suite of advanced supply chain management applications being developed by SDVI. SDVI applications will enable anyone that publishes premium video content to rapidly provision new services, significantly increase capital utilization, and improve operational flexibility. Our applications will dynamically manage processing, storage and networking resources wherever they're located – on or off premise, in a private and/or a public cloud.
How will this approach benefit the way media facilities operate? One company tells us that shortening the deployment time for a recent channel launch by just one month, would have generated several million dollars of additional revenue. Another explained how difficult and expensive it was to respond to a short-notice requirement to prepare over ten years of a popular program for both television and digital distribution. On a recent trip to the UK, we heard a lot about "pop-up" channels that are rapidly spun-up to cover a particular event, or to test a new regional service, and then spun-down when no longer required. Lastly, people are talking about the need for an integrated infrastructure that supports premium content publishing to consumers via both television and digital distribution. Meeting these emerging requirements with a traditional, hardware-centric infrastructure simply isn't practical operationally, or financially.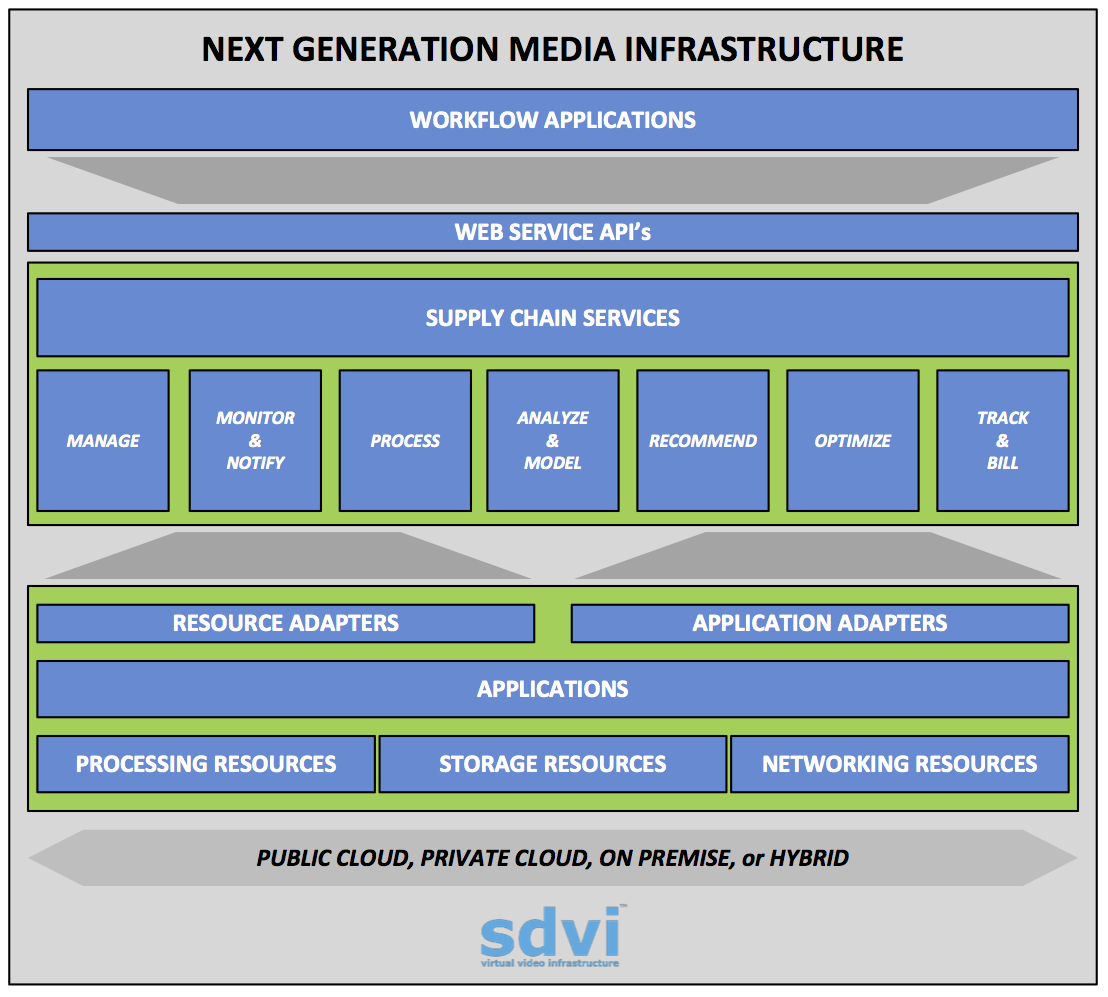 Infrastructure required for the next generation media supply chain
The SDVI solution is based upon a belief that demand for technical resources and third-party applications in a media facility is driven by its aggregate workflows. If this is right, then the key to managing and optimizing the facility is real-time reconciliation of the competing workflows, business priorities, and budgets. Our applications employ advanced supply chain methodologies to recommend appropriate third-party applications and dynamically allocate appropriate processing, storage and networking resources to each workflow task.
The business arrangement with our launch customer commits SDVI to deliver a set of applications over a one year period. Each application is standalone, but conceived as a component of a much larger solution. By providing an application suite in small, interrelated steps, we provide a practical path to gradually deploying a capability that will fundamentally change facility operations.
It's important to point out that neither our customer, nor SDVI is interested in a solution that's unique to them. Our application is delivered as a single-instance, cloud-based subscription service. Nothing is, or will be custom. Toward this end, we are talking with several other companies to be sure that the SDVI solution is sufficiently generalized. In those cases in which a company wishes to develop their own application, we will offer a comprehensive range of web services that make this task much easier.
We will demonstrate the first completed application shortly. If you're interested in talking with us, drop me a note. Again, thanks again for your interest in SDVI.
#agile #cloud #customers #IT #media #products #vrtualization #hybrid #SaaS #SDVI