In May, we shared how Global Eagle, the leading provider of entertainment and connectivity solutions for the aviation industry employs SDVI Rally Media Supply Chain Management Platform to import, process, and deliver content to 80 airlines' customers in 125 formats, while also acquiring 50k+ masters per year from thousands of content partners. We caught up with CTO Chris Esposito to get his take on this unique time in M&E and what it takes to stay on top.
You have a broadcast media background. What brought you to inflight entertainment at Global Eagle?
After enjoying nearly two decades in broadcast I was ready for a new challenge, but I wanted to stay in M&E. Inflight entertainment was at an inflection point, one that reminded me of when broadband offered linear broadcasters a new opportunity to create the next-generation of TV viewing. I was excited to see what the next-generation of inflight entertainment experiences could be with connected aircraft and digital technologies. Global Eagle – as a leader in both inflight entertainment and connectivity – was a natural fit.
What are the most significant changes you're seeing in M&E? How are those changes impacting inflight media?
Consolidation of the M&E market continues — we have seen Disney acquire Fox and Comcast acquire Sky Europe in the last 12 months. You can also see that traditional content businesses and digital media and OTT services are converging to become the same — companies want original and exclusive content and their own distribution platforms where they own the relationship with the customer.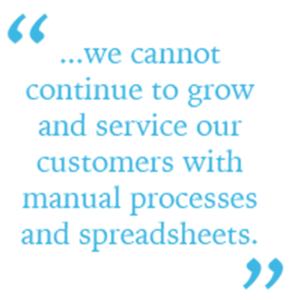 I think whether to move to cloud or become cloud-native is no longer a debate. OTT streaming services are pushing for greater adoption and availability of Ultra HD and we have spent the last 18 months launching our cloud-native digital content supply chain platform, Open, which is Ultra HD native. We also have airlines asking for 4K content for the latest seatback screens to rival home experiences.
I'm also seeing disaggregation of the market. We are at a point where content is everywhere, on any device, with so much choice and so many services to choose from. Gone are the days of having only one service provider. One reason airlines choose Global Eagle is because we have access to a vast universe of content, suitable for global audiences and different cultures, with the expert knowledge to curate the right content for their brands and routes.
What are the particular challenges – or opportunities – facing inflight entertainment? How are those similar to the challenges/opportunities in the broader M&E industry?
The challenges in inflight entertainment are similar to those facing all of the aviation industry. Aircraft typically fly for up to 25 years and go through a retrofit every eight years, meaning we have to support 25 years of audio and video formats and 125 different metadata standards and seatback systems. This complexity and longevity makes it increasingly necessary to adopt a digital supply chain – we cannot continue to grow and service our customers with manual processes and spreadsheets. Passengers expect an entertainment service similar to their on-the-ground experience, with metadata, video and image-rich UIs and a vast library of content to watch.
Cloud is our only option to scale to meet the airline industry's volume and SLA demands, whilst avoiding bottlenecks that are caused with monthly content update cycles. We selected SDVI Rally as our supply chain management system so we did not need to worry about dynamically provisioning cloud infrastructure – we are focused as an entertainment service provider, rather than as cloud infrastructure experts.

In your career, you've specialized in "supply chain transformation". What does that term "supply chain" mean to you and why is it important? Why is it particularly important now?
A content supply chain is the collection of all the activities that take a piece of audiovisual content and make it discoverable and available for audiences to consume – from acquiring the rights and media assets from production or a distributor, storing it, localizing it, versioning it, enriching it with metadata, and formatting it for any screen, device or service.
The content supply chain is vital for us to avoid being stuck in the days where there were only a few domestic linear TV channels to watch (on a TV set in your living room), with limited genres and mainly domestic content.
Just like where the inflight entertainment experience was a single movie, delivered to every passenger and the entire cabin watched the same movie on an overhead screen.
The content supply chain is essential in today's world where you can watch vast quantities of content produced from around the world, with access services, localized in many different languages, playable on any screen or device, and where you need to use rich metadata to aid content discovery and tagging to drive personalized recommendations.
How difficult is it to apply the supply chain vision and strategy to media? What is the payoff?
There are proven strategies that make transformation of any content supply chain easier. 10 to 15 years ago it was much harder – failure rates were very high, and a lot of money was wasted on failed projects. Cloud and SaaS solutions like SDVI's take care of the technology side. The greater challenge is often the change management, which we are treating with equal gravitas to ensure success.

Where does cloud fit into your organizational models? Does it figure into your business goals? How?
We have gone cloud-native for our content supply chain. Cloud infrastructure and cloud-native SaaS solutions allow us to operate with agility and at the scale required to provide enterprise level content services to over 100 customers. Our customers expect the highest quality of service and consequently come with super-high SLAs, add that to ever-increasing demand for more content, then cloud scale and elasticity is the only logical option.
How was the financial business case for a media supply chain model built? Who was involved in the process?
I had complete buy-in from the executive team, as the need was well known before I joined. I put together a small program team with a mixture of inflight entertainment and broadcast experience to implement the vision and strategy in an incremental way. The choice to go with cloud means we did not need capex approval and we only incur technology costs at the point of use.
We also acknowledged that the business was going to change so we concentrated on creating an MVP and then enhanced it, focusing the available budget on the most valuable business needs. The implementation costs are probably two-to-three-times lower than they were a decade ago and almost exclusively OpEx based. I think working to deliver the most value from a set OpEx budget really focuses on what is essential and what's not.

Localization is clearly critical to airlines in order to ensure compliance. What is the potential cost for failure? How do you ensure success?
Localization for global audiences with diverse cultures and tastes is our biggest challenge, and it's the value we bring to the market. Tastes change over time and there isn't a set rule book to work from. SLAs are super-high. You have to understand your customers' brands and operate globally to ensure you live and breathe different cultures. Failure to get this right can upset passengers and damage our customers' brands – they put their trust in us to curate and comply the right entertainment experiences for their customers.
We hire the right people, in the right location, with the knowledge and skills to do compliance and quality control. One of the real benefits of Open, our cloud-based global supply chain platform, is we can comply, edit and quality control from any of our offices using the centralized cloud location, negating the need to move large media files around our networks. We are also underway with the use of AI technologies to perform AI-assisted compliance and quality control.
In your words, what is the most important change you've brought to the way Global Eagle operates? How have you measured your success?
I think the approach and belief is the most important factor in our recent success. Similar transformation projects had stumbled previously. My approach was to start with an MVP and get it live to rebuild trust and belief in transformation. For me, the most important thing is to find the right technology partners and put in place a diverse team with different experience and skillsets. We opted to buy (not build), find the best SaaS solutions, integrate them into a common platform and then design IFE processes to fit.
This meant the supply chain teams had to change to fit around the technology – the belief in our team's ability to adapt successfully avoided our having to custom-build something, an area which has been at the root of many transformation failures.
We measure success by how we perform in the market and have already won and retained customers because of our digital content supply chain and next-generation entertainment experience strategy. We continue to rollout Open across our customer base, something that takes time with the sheer volume of customers we serve. This platform will make our hardworking staff's lives easier with enhanced abilities. I have never seen people work harder for their customers in any M&E company, and I have a strong belief this will make their jobs easier and validate their huge effort and dedication.
You've made the restructuring process, and particularly mentoring, a special area of expertise. What does it take to make teams successful in the transition to cloud-native supply chain models?
This is always the hardest part for me and always the most rewarding. People often find it difficult to change and seeing-is-believing, when transformation experiences have previously faltered. Starting out with a vision and strategy is often a lonely point-in-time. Stakeholders and decision-makers are rightly skeptical and full of questions. People who have to do things differently or whose roles change during the process want to know how they are affected as soon as possible. If you get the right team, one that is diverse, with the right blend of skillsets and experience, a grade A delivery and technology leaders, then the momentum builds and people become agents of change where they were once skeptical.
You know you are on the right track when the momentum builds. I've had the pleasure of working with some great people, whose careers have taken off following a successful transformation project. Transformation is hard, and the people who lead it learn a lot about themselves and go on to have repeat success, embracing change in preference to blocking it!
The key to success in cloud-native supply chains is partnering with the right solution providers, finding ones that fit your culture and complement your teams, leveraging their knowledge and fundamental expertise. I've never understood why companies select partners and then ignore their experience and advice. If you don't have the integration skills, then select a good software systems integrator who has experience of cloud-native architectures.
What is the next challenge to tackle at Global Eagle?
Our focus is on driving the next-generation of entertainment experiences for the digital passenger and digital aircraft. We have an exciting roadmap for Open over the next few years to build upon the success we have done with AOD and VOD.
….