An SDVI guest blog post by Simon Bergmark, Chief Product Officer, Codemill
Meet with SDVI and Codemill at NAB 2022 to learn more about Rally and Accurate.Video.
Production and post-production stages within the media industry can be complex. With large numbers of stakeholders and various teams working across multiple long term-projects, coordination is key to ensuring an efficient approach. While the industry has operated established processes for years, more recently, it has had to adjust to new remote workflows.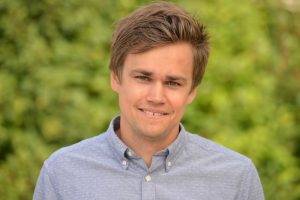 With consumer demand for content at an all-time high, media companies have embraced huge changes in their business models and delivery platforms to try and capitalize on that demand. A recent report suggested that the value of the global film and music market is expected to reach $308.97 billion in 2021, up from $289.13 billion in 2020. While the industry has needed to rapidly adapt its approach, it is clear that the strong desire for new content is accelerating these much-needed changes.
Editing Workflow Complexity
Production and post-production workflows are made up of a series of editing processes that combine to deliver the final product. Many of these tasks can be repetitive but are a crucial part of the film's creation. Those are tasks performed by the editors and creatives in the early stages of production; trimming or cutting out parts of a longer piece of content, before sending it to a director for feedback, or by the marketing teams that are responsible for promoting the film; extracting clips that can be used for trailers, publishing material on social media and managing press previews.
When teams are working on repetitive editing tasks, the ability to access media content through a browser and make quick changes online can really streamline workflows. This is especially true in instances of quality control (QC) where operators need to remove bars, slates, tones, intro, and end credits. It's also true during localisation inspections, where compliance teams need to remove explicit content and prepare material for different regions. These tasks don't always need the full capacity of Premiere Pro and uploading and downloading assets during late-stage production can often cause issues with multiple versioning.
As media organisations continue to deal with huge amounts of content across multiple regions, can a cloud-based approach help simplify the many stages of editing needed to get a finished project over the line?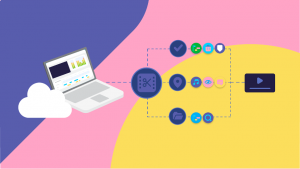 How Can Cloud-based Tools Help Meet these Challenges?
Teams have spent years building and perfecting their workflows so having a cloud solution that integrates with existing processes is crucial for continuity. Additionally, with demand for new film content continuing to rise, editors can benefit from AI/ML processes that compliment workflows by simplifying the various stages of editing – making the usual laborious tasks much more efficient.
AI-powered task automation can significantly improve validation, quality control, and content editing efficiencies. To further streamline workflows, cloud-based editing tools can cut down on the time it takes for menial tasks. Using time-coded metadata, users can quickly locate errors in the content, such as the presence of bars, black frames, or slates and tones. Additionally, operators can manage, edit, or remove errors or restricted content. In regions that have different broadcasting rules, frames that show violence, explicit content and/or drugs may be prohibited, therefore must be removed before being shown. The ability to swiftly extract these segments results in an optimised QC process, making the pace of production more efficient.
Compartmentalising the Workflow
Multiple teams and users are involved in the various stages of the editing process during any single project. Over the last 18 months, the need to remotely collaborate has catapulted. Cloud-based editing has provided a solution that has enabled projects to continue, despite team members being in different locations. The ease of access and simplicity inherent to editing in the cloud also brings opportunities for junior editors to work on tasks that would usually require more expertise and more expensive resources.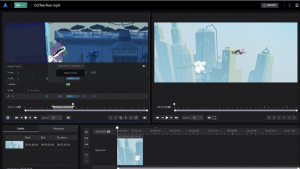 The process of editing in a browser not only frees up time but also removes the need for hardware-demanding on-premise infrastructure and saves on egress fees. Rather than having to download content to then open it in Premiere Pro, users can access the content from anywhere within a web browser. By using frame-accurate proxies, users can overcome the usual browser restrictions to make accurate edits before switching back to the high-quality final video content.
Accurate.Video is a product suite designed specifically to enable the media industry to meet the growing demand for content. The web-based platform integrates seamlessly with existing tools and storage, meaning you don't need to make significant changes to your internal systems and processes. It enhances user experiences through its UI and makes workflows as efficient as possible without sacrificing quality.
The benefit of a metadata-driven approach that uses browser-based editing, such as from Accurate.Video, combined with metadata extracted from AI/ML tools, is to make the content production and preparation process much more efficient. Operators can work smarter and faster because the metadata guides them to precisely the points that need their attention. More content can be completed in the same amount of time, giving media companies the agility and scalability they need to meet ever-growing content demands.
Learn more about Accurate.Video and how their metadata-driven approach integrates with Rally Access.
Or meet with SDVI and Codemill at NAB 2022 to learn more.