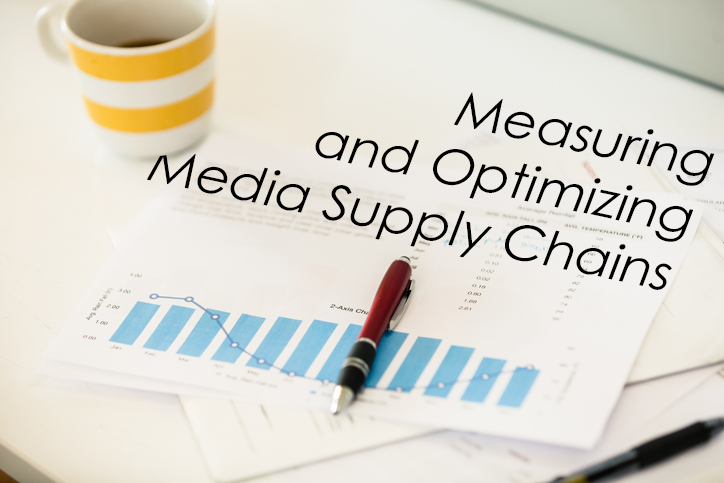 Utilizing the cloud to migrate to automated media supply chains promises faster, better, and cheaper. But as with all paradigm shifts, it's not really about the underlying technology, but the step function in business value they provide.
The ultimate business case for such a compelling idea needs to be based on real efficiency gains, cost savings, increased agility and improved time to market. But without the ability to measure supply chain performance, it's hard to prove the point. We thought it was time to fix that.
The following are real-world examples of supply chain performance gains realized by SDVI customers.
"70% improvement in time to market with an 85% cost saving"
It can be a long and expensive process to prepare content for distribution across numerous platforms, and frequently work needs to be done as quickly as possible to minimize time to market and leverage an opportunity. Using Rally's dynamic scaling, this customer was able to process the entire back-catalog of a premium show, making it available across multiple VOD catchup services 70% faster and 85% cheaper than before.
"83% faster to process content, at less than 10% of the cost"
Collecting, analyzing, validating and normalizing content from hundreds of different sources has typically been a very manual and time-consuming process. In this situation, the customer would utilize the infrastructure available, with operators overseeing the process. Using Rally's broad range of elastic processing tools and automatic content routing, they reduced costs by 90%, while processing each program 83% faster than before.
"23% increase in revenue while operating costs decreased 25%"
With the explosion is content platforms, content distributors are under pressure to deliver content in more formats, to more platforms, more quickly, to maximize revenue, often without any increase in operational budgets. Using Rally to automate content supply chains helped a major broadcaster increase revenues 23% year on year, while reducing their operating budget by 25%.
"80% reduction in unplanned content touches"
One common measure of efficiency in a supply chain is the number of unplanned human interventions required when processing media. Every time a person has to interact with content in supply chains, it introduces the opportunity for errors and delays, creating a ripple effect of inefficiency. Using Rally's automated supply chain routing, a major content company reported an 80% reduction in the number of times operators had to touch content flowing through the system, increasing efficiency and lowering costs.
"40% reduction in logistics load"
Process automation, along with the ability to measure the cost and time taken to complete a process are critical in a drive to increase efficiency. Streamlined, automated supply chain processing, and only paying for what was consumed, reduced a Rally customers logistics load by 40%.
Continuous improvement of supply chain performance is dependent upon the ability to track operating metrics in real time, and over time. Whether driving for increased operational agility, reduced costs, or increased efficiency, real results achieved by SDVI customers clearly proves the value of a supply chain approach. The returns are truly impressive. Let's talk.
#ROI #optimization #metrics #efficiency #measuring #data