Organizations want to leverage data about their content and operations to become more intelligent, efficient, and agile.
The role of lead sponsor for the Media Supply Festival 2022, presented in May by the DPP, was a natural fit for SDVI. After all, helping organizations transform their business through media supply chain optimization is what we're all about.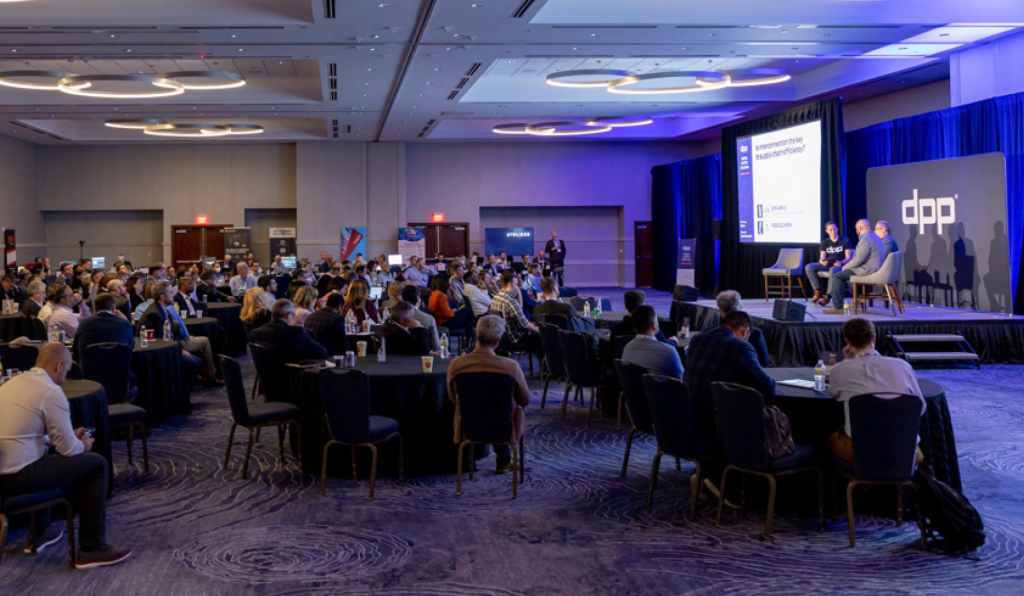 During the event, more than 160 media organizations and technology suppliers came together to explore the transformation of a wide range of operations for media distribution and delivery. Whether discussing their own operations or looking ahead at what the future might hold, they discussed many of the same core concepts at the heart of our own approach to media supply chain. It was an affirmation of the direction SDVI and our customers are headed, and that we're implementing innovative technology and practices the industry needs to be competitive.
The Festival in Focus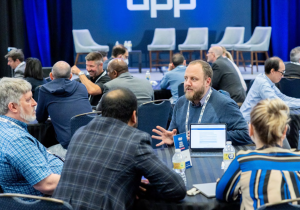 The festival focused on major trends in software-defined, cloud-led content production, management and distribution. Even though we're seeing amazing real-world results with our customers, it was still
uplifting to hear presenters and panelists speak to the ongoing evolution and continual optimization of the media supply chain.
During the event's conference sessions, four stood out in identifying elements that define the transformational power of media supply chain optimization — and the power of our Rally media supply chain platform.
Delivering on the Promise of Data
An afternoon session on the first day of the festival asked this question: "How do we deliver on the promise of data?"
Hilary Roschke, VP of strategic operations here at SDVI, joined Jim Bottoms, business and strategy development EMEA for RSG Media, and David Klee, VP of strategic media solutions at A+E Networks, to answer it. We all know that today's media supply chains can generate massive amounts of data about content, operations, and users. As we like to say when describing our Rally platform, the key to real business transformation lies in being able to turn that data into intelligence, which then can inform better decision-making (and yield greater efficiency and agility).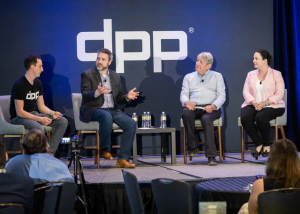 Panelists in this session focused on the benefits of specific initiatives designed to deliver a clear purpose that is immediately apparent to the teams concerned, as well as to business leaders. A central theme, as summarized by DPP, that came out of this conversation was that "data becomes effective when translated into business process information that is of direct practical benefit to users." In its polling, DPP determined that festival attendees found this theme, of all themes gleaned from all presentations, to be of most importance to the industry. Honestly, that was just what we were hoping to hear!
Facilitating More Scalable and Efficient Operations
For the A+E Networks Supply Chain Showcase, Raman Abrol, CEO at Vubiquity, sat down with A+E Networks' David Klee, Dana Massey, Christine McNally, and Shamir Rivera to talk about how they used standardized internal master formats for media and metadata to facilitate more scalable and efficient operations. A+E Networks uses this model to take large volumes of its library to market more quickly and to deliver content to a broader range of endpoints. In short, it's a classic example of media supply chain optimization allowing an organization to say "yes" to opportunity much more often.
As they spoke about shifting to this model, the A+E Networks team also talked about the fundamental ways in which a new approach to media supply chain has improved their overall operations, even day-to-day tasks.
"It is the workflow, it is the supply chain, that is allowing us to get work done in ways that make sense for us," said Klee during the conversation. "I'm a big believer in getting tools into the hands of people who can use them – letting people use them who will benefit most from them."
What's remarkable is that when Klee talks about tools, he's not just talking about the applications and functions that drive workflows. He's talking about data, and about enabling more people to see and use that data in ways that make routine tasks simpler and faster.
Boosting Efficiency Through Interconnection
Panelists took on this question: "Is interconnection the key to supply chain efficiency?" It's an interesting and important question because it acknowledges the possibilities for media supply chain optimization beyond a single organization, and beyond a single content exchange between organizations.
As with any industry, media supply chains often span a number of different "factories," with product distributed across countries and continents. While increasing demand for content is driving interest in global media exchange, the process of delivering content between companies has a history of being problematic and time-consuming.
Don Jarvis, SVP of global broadcast operations and engineering at A+E Networks, and Rob Goldheim, GVP of production engineering at Warner Bros. Discovery, offered their thoughts on the problem and a solution — namely the interconnection of cloud supply chains. They outlined a recent initiative through which A+E Networks and Discovery, with a moderate amount of development work, were able to complete a content exchange within hours rather than the weeks this process normally requires. They went on to discuss how, for this to work for the industry on a larger scale, media organizations would need to adopt an effective model of metadata mapping and translation. You can hear Discovery's Josh Derby and A+E's Dave Klee discuss their content exchange initiative with our own Brian Pelletier here.
Looking Forward to Ongoing Transformation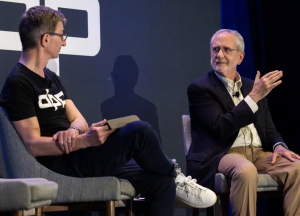 The notion of interconnected media supply chains was among the most popular themes in the executive interview session with our own Larry Kaplan, SDVI CEO. He was invited by the DPP to reflect on the progress the media industry has made toward true supply chain thinking and where that thinking might go next.
Because he has seen firsthand with Rally users how a change in supply chain thinking can empower a media organization to become more agile, intelligent, and efficient in responding to market demand and opportunity, he knows the future potential is immense. But Larry also recognized that while massive efficiencies and transparency of cost and performance are real results of optimized media supply chains, the industry is still in its early days — Media Supply Chain 1.0, so to speak.
The Road Ahead
As the DPP's Media Supply Festival 2022 wrapped up, there was a fresh sense of excitement about where the industry is heading. The media organizations and technology suppliers involved in this event have come a long way in understanding what it means for the media industry to embrace supply chain thinking. We heard familiar themes, many of which aligned with SDVI's goals for making media supply chain deployment and operation achievable for more organizations. In another year at the next DPP festival, we hope to see many more of those organizations (we expect them to be Rally users, of course) with similar stories of success!
—
DPP members can view sessions from the Media Supply Festival here.
To gather the trove of insights and information that came out of the festival, the DPP compiled the Media Supply Manifesto 2022, a summary report that extracts the topics, challenges, and changes that most captured the imagination of the participants. We're pleased to make it available to you here.