Geoff Stedman recently joined SDVI as Chief Marketing Officer. In this blog, he shares his thoughts about why he joined the company and his views about why SDVI is making such a big difference for M&E companies that need to modernize their media supply chains.

As word spread that I recently joined SDVI, a lot of friends and colleagues asked, "Why SDVI, and why now?"
The short answer to "Why SDVI?" is that the company fills a market need with an exciting product that has proven customer success.
The longer story is that the SDVI Rally platform for cloud-based media supply chains is helping media companies to rethink the way they work — from content ingest and processing to delivery — so that their businesses align with new distribution models and new modes of consumption. The SDVI approach to the media supply chain is transformative for individual media companies, and it's a game-changer for the entire industry. That's a pretty compelling "why"!
When media companies move away from the inflexible, monolithic infrastructures they have built up to support their business and instead start taking advantage of cloud economics and cloud management, the possibilities are amazing. Rather than struggle to adapt bespoke legacy infrastructure to address changing market demands and opportunities, they have the freedom to apply the right tool to each job, spin up and down resources on-demand, and pay only for the resources and services they use. Working with the Rally platform, media companies also gain unprecedented visibility into the costs associated with every process through the media supply chain.
Rally customers include some of the world's largest, most innovative media companies, and these early adopters are seeing results! Many have been vocal about their experience and their success because the benefits are real, measurable, and highly impactful. I've seen the excitement in our customers' eyes as they talk about how Rally gives them a fuller picture of the time and cost of the processes involved in embarking on a new venture. They have the information they need to make better, faster decisions.
With a proven media supply chain platform already delivering results to the most demanding of customers and applications, SDVI is in a great position to help a broader swath of media companies realize a transformative shift to the cloud and to benefit from optimizing their supply chains. This is my answer to "Why now?"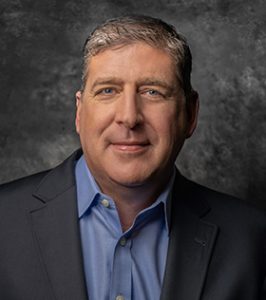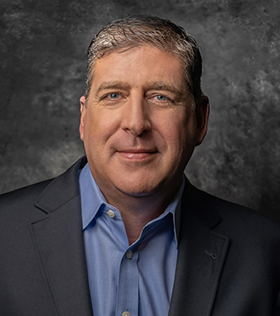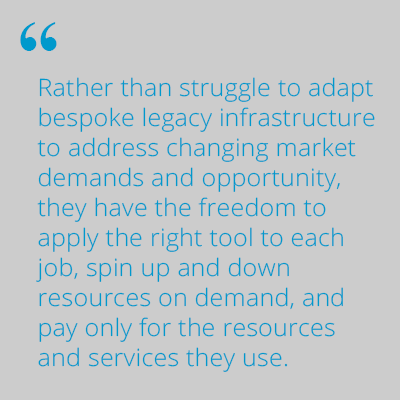 While every SDVI customer has access to the same platform, the options for configuring the tasks and processes that run on the platform are endless. Every broadcaster or media company can build and optimize a supply chain that meets its unique business requirements, now and going forward. They get the agility, elasticity, and scalability of the cloud without having to do any of the undifferentiated heavy lifting that comes with running and managing your own infrastructure. These companies can refocus development resources toward enhancing the consumer experience and other endeavors that add value to the business.
The SDVI Rally platform is making a real difference for media companies in terms of process and economics, and I believe it will enable a broader transformation across the industry. It's exciting to be part of a team supplying innovative technology that simplifies use of the cloud to address critical business and operational challenges. And for me, being part of SDVI is also exciting because the company has built the type of customer-centric culture in which I thrive.
SDVI has an all-hands-on-deck mentality in helping its customers to do great things, and I love working in this kind of environment. My colleagues here are passionate in their pursuit of a shared goal — making the cloud work for our customers — and respectful of one another, our partners, and customers in taking meaningful steps toward that goal.
If you're interested in learning about what moving to a cloud-native media supply chain could do for your business, watch this conversation with SDVI CEO Larry Kaplan, Discovery's Simon Farnsworth, and Bart Spriester of Comcast CTS discussing the compelling benefits.