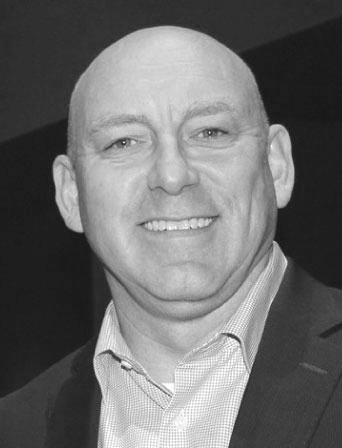 CTS is implementing the SDVI Rally media supply chain platform and cloud-based media supply chain to take the friction out of handling massive volumes of content. Bart Spriester, Vice President and General Manager of Content and Streaming Provider Solutions for Comcast Technology Solutions (CTS), took a few minutes to tell us about his experience so far in deploying Rally.
What initially attracted you to SDVI and the Rally platform?
SDVI was in the mix as we explored options for replacing an existing MAM system used to transcode and convert contribution files to our house mezzanine format. We used a model created by Greg Forget, our senior director of engineering and operations, to analyze the cost for different approaches, and we found SDVI's Rally to be on par with on-premises solutions. What really struck me, though, was that the SDVI approach brought additional benefits in terms of scalability and flexibility. It's difficult for our finance team to put a price on flexibility, but our business unit realized immediately that this is a huge benefit by working with Rally and the cloud.
What are you hoping to achieve by moving to SDVI Rally and a cloud-based media supply chain?
Ideally, we'd like to collapse all the siloed systems that grew up since the origination of VOD processing ̶ which started decades ago ̶ into a single system. Moving away from multiple bespoke silos to a unified cloud solution, we can reduce the cost and complexity of maintenance, take advantage of cloud providers' extensive investment in security and encryption, and get a more complete picture of our costs. In my dream scenario, our file-processing system will support any input and any out, and we'll be able to spin up or tear down processing instances anywhere in the world, thereby reducing or eliminating costly transport of high-bit-rate files.
How valuable is it that you can see, ahead of time, what it will cost you to spin services up and down?
When we bring a new content library into the Comcast family, we can't just plumb encoded VOD assets through our existing systems. To make sure the format is just right and that everyone can access the right metadata, we basically need to transcode those assets all over again. It can be one of the most painful processes any media company goes through, especially because the asset count typically is massive.
In the past, when we still thought in terms of a fixed-capacity on-prem workflow, engineers would lay out a schedule — say, a few months — for all this processing, which would potentially delay the launch of new services. What everyone came to realize with SDVI Rally and the cloud was that it's really just about cost. The overall move to a consolidated cloud-based asset management system will save us a lot of money, which means we can afford to spend a tiny fraction of that money to spin up additional processing resources and launch on time.
When we go to sign new deals for content and launch new services, transcoding capacity is no longer the gate. We know exactly what our costs will be, and we can factor that information into the deal and into our launch schedule. It's much easier to match our revenue with our costs.
You mentioned flexibility as a key benefit of working with SDVI Rally. Can you provide an example?
One exciting way we gain added flexibility is in being able to "hashtag in" different pieces of technology. In other words, we can quickly and easily specify the technology — AI analytics, transcoding, etc. — we want to apply in processing content. While the on-prem model kept us hard-coded or cabled to established elements of the workflow, the cloud model with Rally allows us to take advantage of current technologies and product releases that provide the functionality or performance we need.
We also gain flexibility in bypassing the lengthy purchase, integration, commissioning, and audit processes required to adapt or scale-up on-prem workflows. Maybe you can get through this process in four months if everyone's leaning in hard, but it's impossible to be responsive to customers when you're working on that kind of time frame.
What's ahead for CTS and SDVI Rally?
At the end of the day, I know that Rally can grow with us and the on-prem model can't. Once you build the basic supply chain, you can elaborate and iterate — improve and fine-tune. So, while I don't know what's going to get thrown at us over the coming 5 years, I feel that the Rally platform will give us the flexibility I need to adjust.
—
Related:
Blog: Is MAM what I really need?
Video: Comcast CTS and Discovery on the business value of media supply chains
Interested in gaining the flexibility to respond to whatever comes next? Get in touch to hear more real-world benefits achieved by our Rally platform users.