Introducing the
Supply Chain Accelerator
Modernize media supply chain operations
Accelerate the migration of the media supply chain into the cloud and give operators a single pane of glass for managing media operations with a solution that combines two powerful complementary platforms from SDVI and TMT Insights.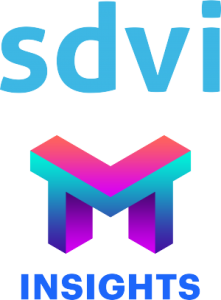 Fast-track the migration
of your media operations
to a modern, cloud-based model
The Supply Chain Accelerator enables media companies to fast-track the migration of their media operations to a modern, cloud-based model by combining pre-configured versions of the SDVI Rally media supply chain platform and the TMT Insights Polaris operational management platform along with supporting professional services to accelerate time-to-production.

Fast time-to-production
with a new media
supply chain solution

Proven, powerful platforms
integrated to optimize
end-to-end media operations

Enterprise-level visibility
across the entire media
operations supply chain
Solution Overview
The Supply Chain Accelerator includes all the components necessary to process content through the most common steps in modern media operations.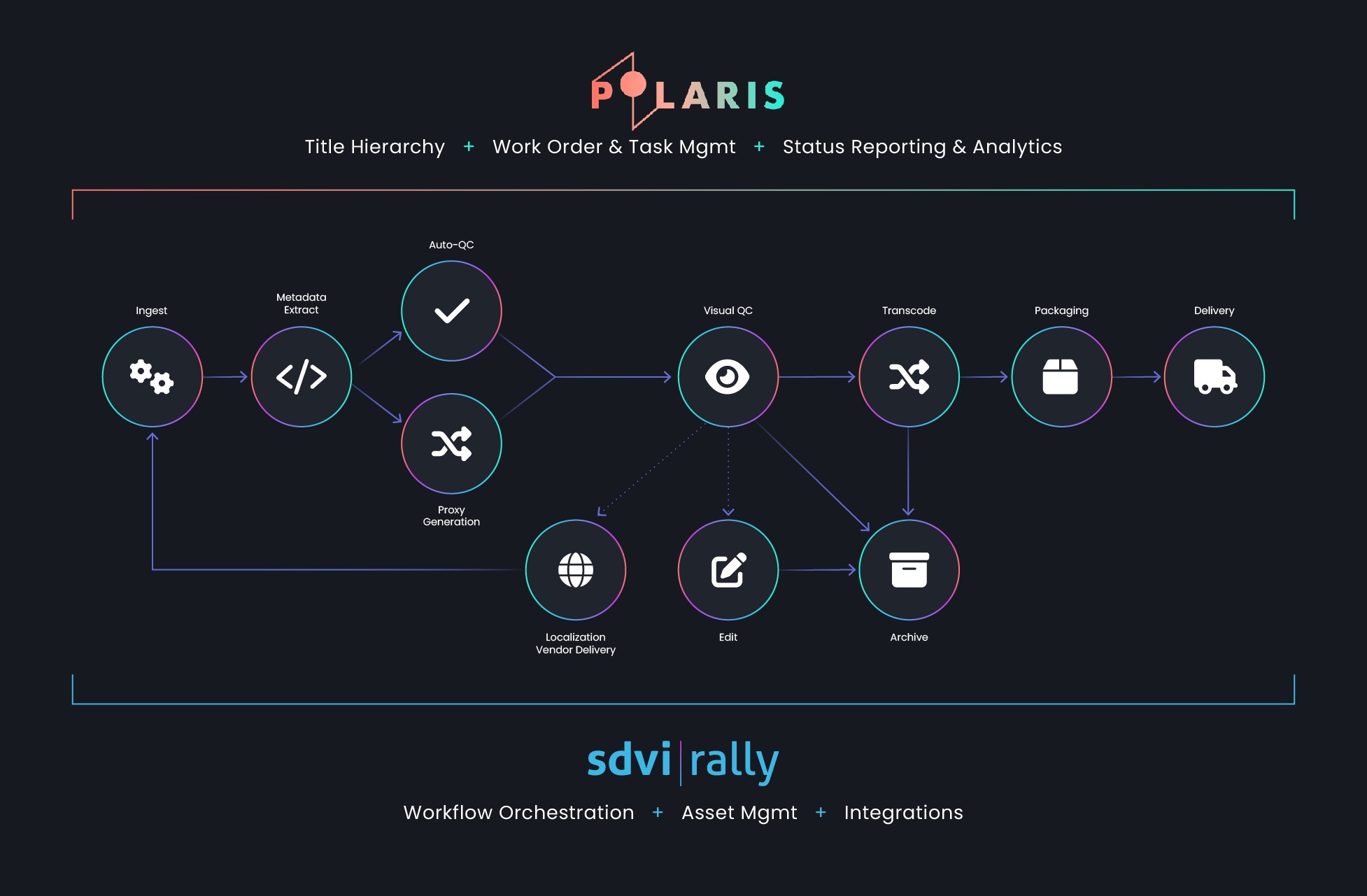 Supply Chain Accelerator in action
The Supply Chain Accelerator is a pre-configured solution for implementing a modern cloud-based media supply chain with complete operational management from ingest to delivery that can be deployed and put into production quickly.
Two complementary platforms for
Media Supply Chain Operations
Optimize your media operations with a tightly integrated solution for order management, resource provisioning, infrastructure management and supply chain reporting.
SDVI Rally
Media Supply Chain Optimization
Gain a competitive advantage by making your media supply chain more agile to respond to market dynamics faster, more efficient to optimize resource utilization, and more intelligent to make faster, better decisions.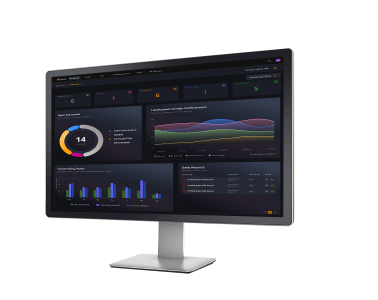 TMT Insights Polaris
Media Operations Management
Empower operators with an operational management platform that organizes, monitors, and surfaces actionable fulfillment and task information from various systems into a single unified view.
Learn More about TMT and SDVI