Here's a report we look forward to.
Every year toward the end of Q2, we get to provide customers with one report that we're particularly proud of: that's when we send Rally users their Net-Zero Supply Chain reports. These reports give SDVI customers real data on the carbon emissions created by their use of Rally in the prior year, and SDVI certifies that we've made their Rally-managed media supply chains, including third-party application usage, completely carbon neutral.
We began the Net-Zero Supply Chains initiative in 2022, committing to make all use of the Rally platform, going back to the beginning of 2021, totally carbon neutral. Over the months and years, thanks to ongoing refinements that improve Rally resource utilization, achieving net-zero has become easier and easier. From the way we've designed Rally to the ways we operate various applications, we're continually working to optimize the platform to use resources as efficiently as possible because you don't need to offset carbon you don't spend in the first place.
This year the Net-Zero Supply Chain reports surprised even us. In 2022, the CO2 footprints of even our biggest customers plummeted. Where did that improvement come from? Green energy. Rally users are benefitting from the clean, renewable energy powering the cloud itself. How do we know this?
How it works
Let's talk accounting: How does SDVI calculate and verify that our supply chains are really carbon neutral? When we speak to customers, press, and industry analysts, often their first reaction is skepticism. And rightly so! Greenwashing is a real problem. So let's break it down. In order to certify that Rally customers are truly net-zero:
Because Rally is hosted as a private PaaS with separate infrastructure per customer, granular data is captured in Rally providing each customer's resource usage.
WIth customer separation at the cloud infrastructure layer, we can gather the individual carbon data for each customer. This is your Rally carbon footprint.
Offsets equal to the total Rally customer CO2 totals are purchased through certified carbon offset programs.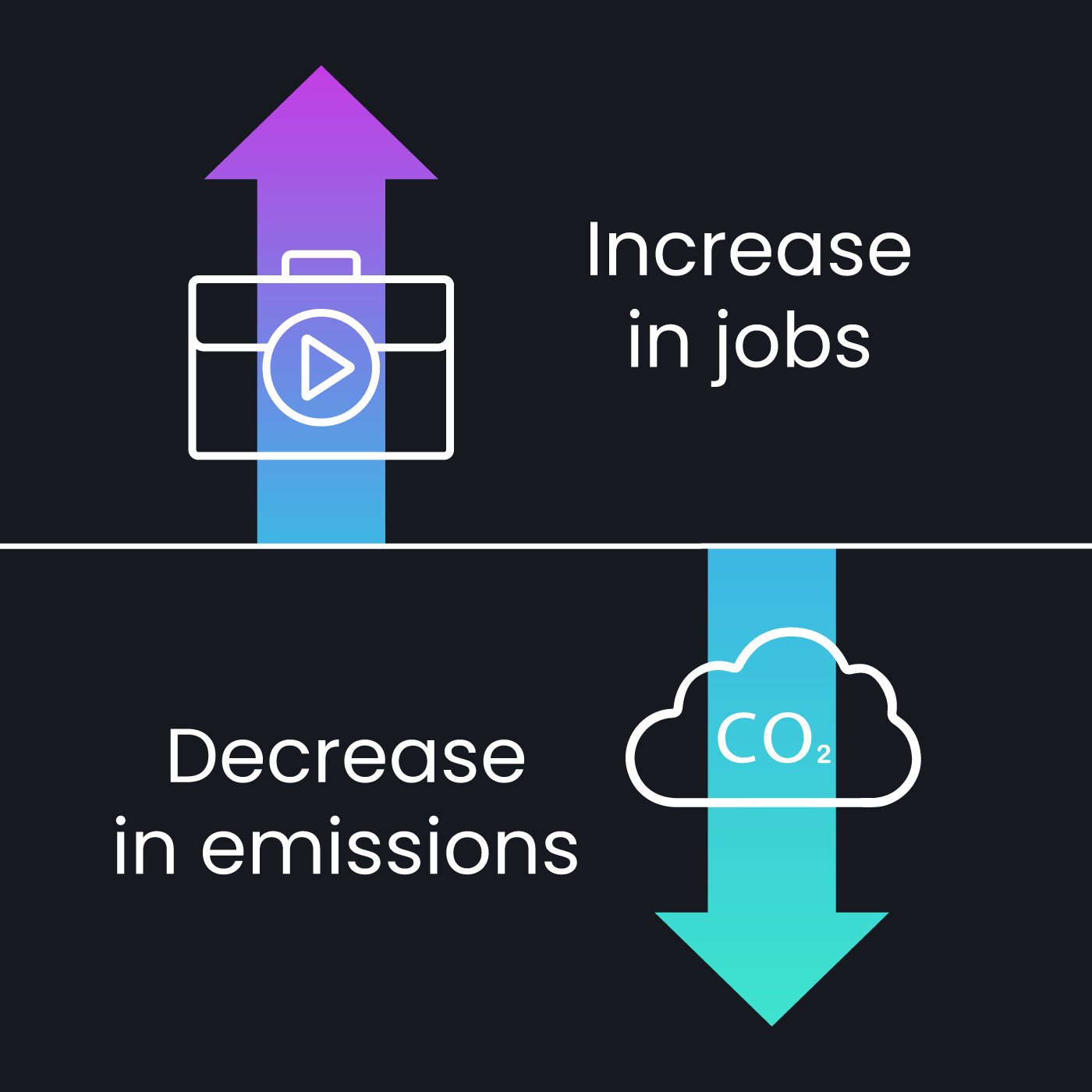 These three steps seem simple, but they depend on clear, accurate reporting. This is where the benefits of the cloud and the relationship between cloud partners comes to play. Let's use Rally and AWS, the leading cloud service provider in M&E, as an example of how CO2 emissions are accounted for, aggressively reduced, and offset.
The Details of Getting to Net-Zero
As both a user of cloud services and a provider of a cloud-based platform, SDVI has a unique degree of visibility into end-to-end resource consumption. We can see exact numbers on emissions produced at any point. Even though we saw a 24% increase in the number of jobs executed on Rally in 2022, we saw a dramatic drop in the emissions generated by Rally cloud usage as reported to us by AWS. Those metrics reflect the efficiency improvements we've made in Rally but – more significantly – a "greening" of AWS data centers. The cloud giant has undertaken a comprehensive program of investing in its own green energy sources and purchasing externally sourced power from certified green energy providers. AWS data centers are increasingly being powered by renewable sources, such as solar and wind farms, rather than by carbon-generating ones. (AWS reported an astonishing drop from 85 to only 2 metric tons of carbon in 2022 — a sign that the company is well on its way toward its own goal of powering its operations with 100% renewable energy by 2025 and achieving net-zero carbon by 2040.)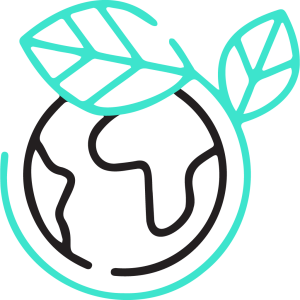 As the AWS numbers show, it's possible to make a lot of progress in just one year. And over the past 12-18 months, we have seen progress on multiple fronts in M&E. In particular, momentum and increased awareness are evidenced by the growing number of awards programs that now include recognition for sustainability initiatives. The same can be said for industry conferences and panels, and in the trade press, where conversations about sustainability have become part of a larger dialog about our collective vision for the future of the industry. Among media organizations, there is growing acknowledgement of the need to work together to make the journey easier …and faster.
AWS provides robust data on Rally users' cloud power consumption that the SDVI team then uses to calculate the total carbon footprint of each supply chain. Rally usage eliminates the burden of capturing accurate, reliable usage and related emissions data for any applications involved in moving content through that supply chain. With our combined capabilities, SDVI and AWS provide customers with the data they need to quantify Rally product usage, including applications, as part of their Scope 3 emissions. In short, Rally users can simply count on SDVI to provide reporting for them.
When it comes to offsets, credibility matters, and credibility depends heavily on verification.  SDVI relies on monitoring, reporting, and recommendations from The Gold Standard Foundation. At this time the Foundation can only recommend carbon offset programs to address CO2 emissions credibly. That means we invest in programs, such as reforestation efforts, that consume a volume of CO2 equivalent to what Rally users produce. However, the future of sustainability lies in carbon recapture, programs that utilize technology and ecology to absorb existing carbon from our atmosphere. SDVI is following the Gold Standard's recommendations and will move to investment in recapture as soon as verifiably effective programs come online.
The Importance of Partnership
Rally has always taken full advantage of AWS cloud resources and their scalability to ensure efficient operations, because after all, we're in the business of making supply chains more efficient and reducing redundant or unnecessary processing. Lower CO2 emissions are a natural byproduct of that operational efficiency: when they save resources, Rally users save time, money, and carbon.
In our work with AWS, SDVI has benefitted from the company's emissions reduction efforts and we've followed their progress as we've developed our own priorities, policies, and initiatives.  The collaboration between our two organizations has been key to the success of the Rally platform, and it benefits the many Rally users who today can say verifiably and with confidence that they operate Net-Zero Supply Chains.
As for the media and entertainment industry, achieving net-zero requires we all dig into the unknowns and work out new processes. We must allow that our first attempts will be imperfect, but commit to incremental improvement. Sustainability is an emerging area and we're all in it together. By prioritizing carbon reduction, continuing to share our experiences and knowledge, we can make it possible for all organizations to forge a path to sustainability.
Are you a Rally user who wants to learn more about your company's Net-Zero Supply Chain? Reach out to rose.sponder@sdvi.com and we'll share your reports!