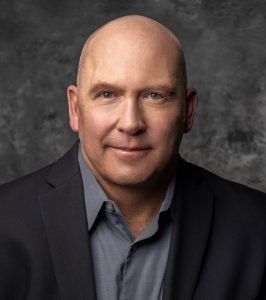 Until recently, most media companies maintained expansive (and expensive!) data center infrastructure to support their media supply chain operations. And a big part of that infrastructure were the many software applications needed to perform a variety of functions on media as it moved through a supply chain. The system worked to a point, but it required procurement, installation, and maintenance of the equipment, along with the application licensing for all of the applications, most of which were never fully utilized. The whole process was complicated, costly, and inflexible, especially if the company needed additional capacity to capitalize on a timely opportunity.
Enter the cloud, with its near limitless scalability and the availability of resources that can be spun up or down to match utilization with actual demand. With this model, the infrastructure is always right-sized for the workload at hand. But what about the applications? In many cases, software vendors simply ported their applications to run on cloud-based rented servers, a "lift & shift" approach that created a mismatch between the consumption economics of the hardware and the licensing of the software.
This mismatch was one of the challenges that SDVI set out to solve with the Rally media supply chain management platform. In addition to provisioning all of the infrastructure resources needed for every job in a supply chain, Rally offers a wide range of the industry's leading applications as services (what we call Rally Application Services) that can be utilized on a job-by-job basis, and with the same consumption economics as the infrastructure running them. Making applications available as services was a game changer for moving media supply chains to the cloud, as it brought an entirely new dimension to the value of cloud-enabled media workflows. For the first time, media companies could spin up applications as needed, use them for whatever task requires them, and pay only for what they use.
Why (and How Much) Does the Model Matter?
Recently, I heard some SDVI customers comment on how much it costs to onboard a new application, and the conversation turned to the difference between the traditional on-prem model and the Rally model of application services on consumption. I was shocked to hear them describe the conventional process for on-prem taking several months and costing upwards of several hundred thousand dollars. I had been aware of the many internal obstacles organizations face just to add a new application to their infrastructure. But when each of these customers put a real price tag on their cumulative costs, it got me thinking about the different and meaningful ways Rally provides customers real value through the application services model.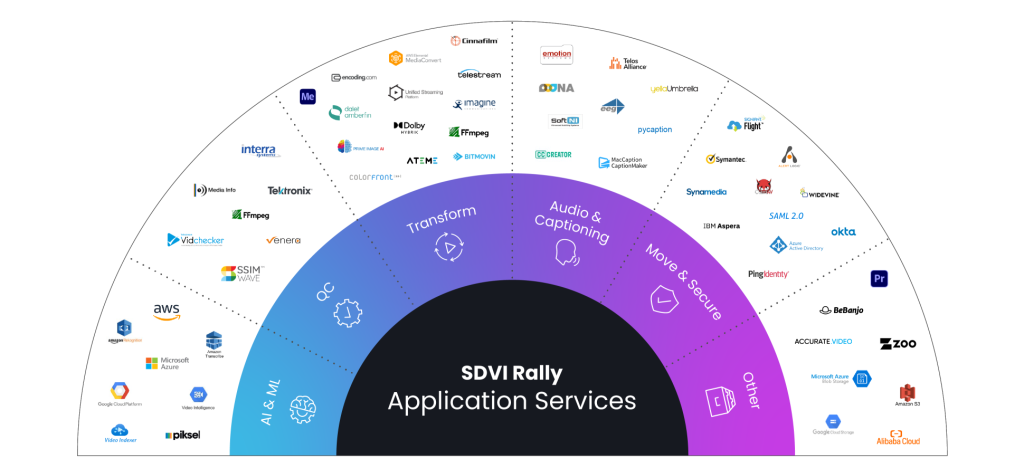 Reducing Friction
The removal of friction when onboarding new applications goes a long way in eliminating those massive costs our customers mentioned for on-prem operations.  The availability of application services through Rally makes it easy for media organizations to use the right tools (application services) for each job whenever needed. Rally Application Services likewise remove friction for application providers, offering a path to the cloud that unlocks unprecedented access to their target customers.
Let's take a look at some specific ways in which Rally Application Services ease the burden of working with new applications.
Development, Engineering, and Integration
By taking advantage of Rally Application Services in the cloud rather than on-prem systems, media organizations eliminate the lengthy development and engineering cycles they normally must undertake — or hire an integrator to perform — to ensure smooth integration of a new application with existing systems and workflows. Rather than dedicate time and resources to that process, an organization working with Rally has access to proven integrations — already tested and put to work — on Rally media supply chains. The vetting has already been done.
Rally also serves as the orchestration layer for the supply chain, which ensures that all tools integrate seamlessly in any given workflow. Within Rally, users get performance monitoring of all the tools in the supply chain from a single dashboard. Organizations no longer need to spend precious development time tying tools together and monitoring their performance piecemeal. With Rally, teams easily onboard the tools they need, assured that it will all work in harmony within the supply chain. Additionally, all Rally supply chains are net-zero: SDVI reports to customers annually on the carbon footprint of the entire supply chain, including Rally Application Services, and offsets that footprint, so any sustainability requirements in the organization are automatically accounted for and covered.
Application providers enjoy the same benefit. Rather than go through intensive integration processes with each and every customer, they work closely with SDVI to optimize performance as part of a Rally supply chain. In some cases, applications are being newly ported to the cloud, so the application providers realize added value of being assisted in implementing a cloud version of their technology.
Procurement
Beyond technical resource considerations is the issue of procurement, which consumes further time and effort — and adds up across multiple applications. But with access to Rally Application Services, media organizations minimize the time spent managing this process and instead focus on selecting solutions that offer the right functionality and performance for their needs.
For application providers, the Rally Application Services ecosystem provides a simple, frictionless go-to-market path. Some smaller companies that deliver very specific processing capabilities simply don't have the resources to get through the procurement process of a large media organization. Nor do they have the sales and marketing reach to put their solution in front of many potential customers, especially the larger media companies. In other instances, solutions simply are more difficult to sell outside the context of a larger solution or workflow.
As MC Patel of Emotion Systems explains in a guest blog for SDVI: "There aren't many providers in our competitive space, and the services we offer aren't easily replicated. But, as unique and in-demand as our products may be, it doesn't make sense to provide our tools as stand-alone cloud software." Services from Emotion Systems and other partners typically are part of larger workflows that are, as Patel says, "intrinsically linked with the broader content supply chain."
As part of the Rally Application Services ecosystem, even narrowly focused applications become readily available for rapid deployment by a much broader array of potential users. Media organizations can find and implement those unique services — along with the other services they need — without the friction typically associated with procurement and integration.
Security
A third and often underappreciated area in which application services utilized through Rally bring added value is security. It's a critical and complex consideration — and it's covered for organizations running media supply chains with Rally. All of the work SDVI has put into security, including the company's SOC 2 certification, benefit both customers and the application providers by ensuring that the applications are as secure as the underlying Rally platform.
For media organizations, ensuring security of a newly onboarded application is yet another time-consuming task that eats up technical resources. Most media companies have an information security department that must evaluate any application to be installed on their infrastructure for security holes and vulnerabilities. For providers, it can be a significant barrier to acquiring new business or moving forward with a potential partnership, as tests can be onerous to complete. But because Rally Application Services are running within the Rally environment, on Rally-provisioned infrastructure, the testing has already been completed. Being a part of the Rally ecosystem removes that barrier; their inclusion in Rally Application Services ensures that they are a secure, vetted component in any Rally media supply chain.
Licensing vs. Consumption
While Rally makes application services available on an as-needed basis, we also recognize that many organizations already have licenses for software applications running on their existing infrastructure. In these scenarios, Rally users can utilize their existing investments in software licenses, while also using cloud scalability when they need it.  The Rally platform enables organizations to saturate existing licenses purchased for on-prem operations, then makes it easy to burst using cloud tools when additional capacity is needed.
In short, SDVI eliminates any penalty for past investments while easing the migration to a consumption-based cloud model. Once an organization has made that shift, there's no upfront investment needed to try a new application.
Ernie Sanchez, CTO of Cinnafilm, sums up how the company's participation in the Rally Application Services market removes barriers for customers: "Using PixelStrings via the Rally media supply chain platform allows users to access our technology without any investment in hardware, purchase of full usage licenses, or going through the painstaking task of integrating everything on-site so it can be presented to the user community. The benefits of our software on Rally can be summed up in five words: scalability to immediately meet demand." (Read the Cinnafilm/Discovery case study to see the results.)
For application providers that are relatively new to the cloud, participating in Rally Application Services helps not only to solve integration, procurement, and security challenges, but also provides a valuable framework for embracing a consumption-based pricing model.
Freedom to Experiment
Without time, cost, and resource constraints, and without being tied to a fixed on-premises infrastructure, media organizations are truly free to experiment, finding the right tool for the job at hand. They have the flexibility to try new services tailored to the destination, the audience, and the value of the content itself.
Using Rally, they can activate an application for a particular job, and when finished, Rally will spin it down, with users paying only the cost of the work completed. They can build a supply chain, add a new provider, run some content through it, test it out, and do that all very quickly without having made any upfront investment.
Rally Application Services
Rally Application Services offers the most comprehensive ecosystem of best-in-class tools for file transformation, QC, ML, security, localization, and delivery. The ecosystem currently includes more than 50 unique services – from AI/ML to localization services to transform/transcode – and is continually expanding. While specific applications are often added to meet specific customer needs, every application within the ecosystem is available to every user of the Rally platform. The ecosystem grows more robust all the time, delivering greater value to both media organizations and application providers enabling media supply chains in the cloud.
—
You can see each of the Rally Application Services in detail here. Sort by category or provider and learn more about the rich ecosystem of tools accessible via Rally.